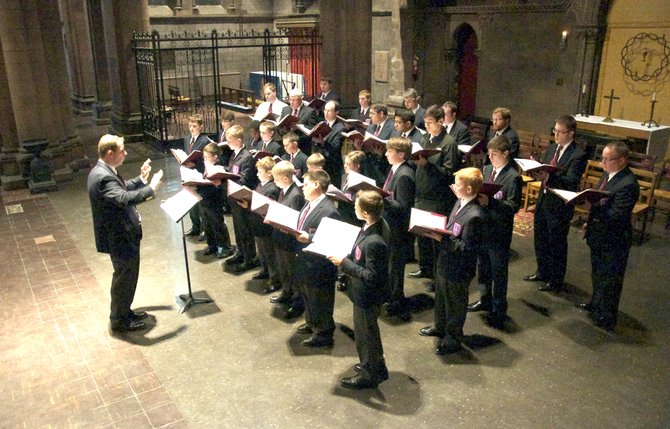 continued — "It's an enormous commitment and we take it very seriously," Bynum said.
The choir rehearses about five hours a week, sings at the Cathedral most Sundays and participates in a number of larger performances throughout the year.
"We just did Mozart's Requiem on March 12 with a period instrument orchestra and four incredible soloists," said Bynum.
James Chung said he and his wife were hesitant at first, but in just three short months they are finding it to be a remarkable experience for the entire family.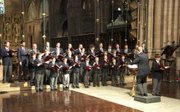 "The last thing in the world I ever would have done is chosen to spend 2 1/2 hours in a choral musical performance, until I went to see these kids perform. That was one of the most remarkable 2 ½ hour performances I have ever seen in my life," said James Chung. "What this is doing for Connor – what he gets to do – it's just remarkable. I've been stunned seeing what these boys are doing, what he's learning about music, what he's learning about himself, what he's learning about working with a group and what he's learning about performing at standards of excellence."
Bynum said the standards are set very high for all the choral members, including the youngest at just 9 years old.
"It's extremely demanding because of the amount of music that we have to put together week-to-week," Bynum said. "Typically, if we are singing something on Sunday, very often they see it for the first time on Wednesday. You have to be able to walk in and just do it."
Choristers are expected to stay with the program until their voice changes, which Bynum said is typically eighth or ninth grade.
"These days voices tend to change earlier than they did in past generations, although they can still surprise you," Bynum said.
Vote on this Story by clicking on the Icon