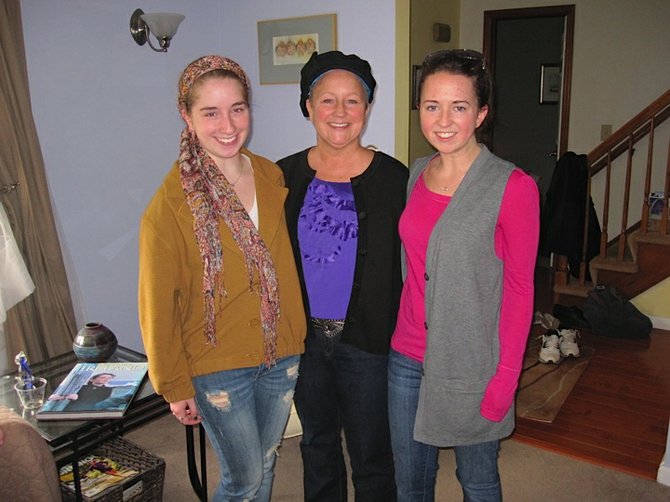 continued — "I consider her a celebrity," John said. "Not in the kind of way everybody thinks of a celebrity, but to me, she's somebody that celebrated life. But she's also the kind of person that everybody wanted to be around, just like a celebrity."
During her treatment, Jean Bassett used the motto "Focus on the Positive," which she adopted from the late Blue Creek student Benjamin Stowell who passed away from cancer in 2009. As a devoted Bruce Springsteen fan, she also preached songs like "No Surrender" and "Waitin' on a Sunny Day."
She continued to teach while going through treatment until the fall of 2012.
"She declared herself an 'optimalistic.' She was optimistic she would heal, but she was realistic about the outcome," John said.
Only a few days before she passed, more than 60 students, parents and teachers showed up on The Bassetts' deck and driveway, singing songs and spreading messages of love.
"That to me showed what she meant to the kids and the school and her colleagues," John said.
As handwritten cards continue to pour into their home from all the lives Jean Bassett touched, Amanda Bassett said she's not worried about keeping her mother's legacy alive.
"I think she did that with everything that she was involved in that's still going. I don't think we have to do very much," she said.
Vote on this Story by clicking on the Icon