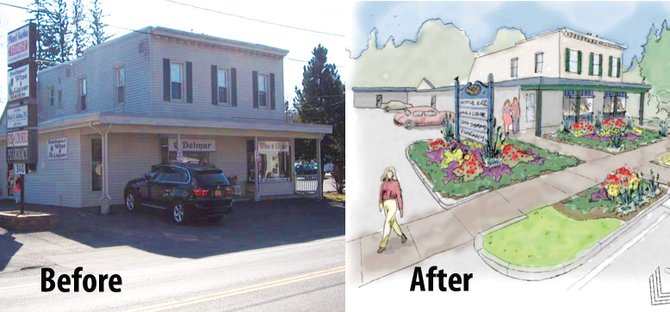 continued — Clarkson said through meetings with the DOT, it appears the favorite option of the state is to no longer have students use the crosswalk near the school, but have them walk up Delaware, cross at Elsmere Avenue, turn left at Herrick Avenue, and place a sidewalk and a crosswalk along Herrick.
Some residents at the meeting feared students would cut across the parking lots of Community Care Physicians and Berkshire Bank to shorten the length of the walk. Elsmere Principal Kate Kloss said she was sure the students could learn to properly cross the street if changes were made, but time and additional instruction would be needed.
Clarkson said he is working with the DOT to see if the speed limit can be lowered. He would like to see it lowered to 30 mph with no dip for the school zone. This would make the walk to school safer and not confuse drivers, he argued. When asked, nearly all residents at the meeting raised their hand to say they would be in favor of the change.
Councilwoman Joann Dawson said she would like to see greater enforcement of the speed limit in school zones as a deterrent.
"If they get a few tickets, they're going to slow down," she said.
Officials also discussed the Safe Route to Schools Campaign. A grant of $500,000 was awarded to the town and school district through the federal program. The money will be used to install sidewalks, ramps and crosswalk markings along portions of Fernbank Avenue, Delmar Place and Adams Street.
A community meeting for Slingerlands residents will be held on Monday, April 29, at 7 p.m., at the Community United Methodist Church, 1499 New Scotland Road.
Vote on this Story by clicking on the Icon