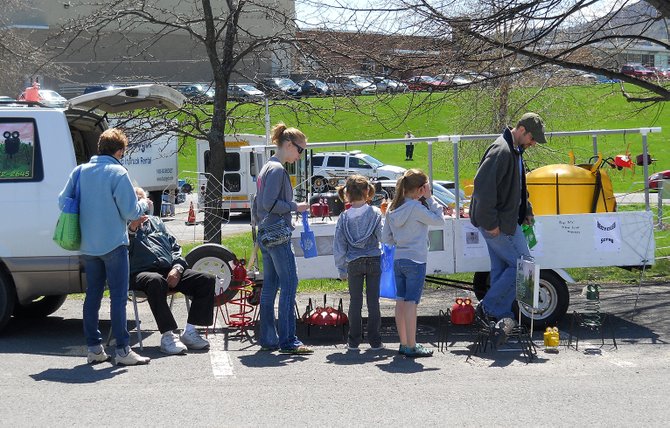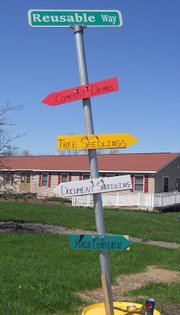 GUILDERLAND — Spring cleaning might not have sprung into everyone's mind just yet. But this weekend will present the opportunity to not only clean out the closets, but start down a greener path altogether.
Five area groups worked together to create an educational event and recycling drop off, along with opportunities to donate a variety of items to local causes and organizations. Go Green Day 2013 will be held Saturday, April 27, from 8 a.m. to 2 p.m. at Farnsworth Middle School on State Farm Road in Guilderland. The event is a collaboration between The Capital Regional Recycling Partnership and Guilderland Central School District's Green Task Force, with participation from Cornell Cooperative Extension of Albany County, Albany County Soil and Water Conservation District and Chef's Consortium.
"If you are looking to clean out your house, today is your day to do it," Karen Finnessey, Go Green Day organizer, said about the event. "There is so much people can recycle that they don't realize they can recycle."
There will be a collection site at the rear parking lot of the middle school accepting metals, plastic, paper, electronics, bottles and cans, ink jet cartridges and bicycles.
"We get a really wide and wild assortment," said Renee Panetta, Guilderland Central School District recycling and conservation coordinator. "We take everything from metal fencing to street signs to swing sets."
Panetta said getting so many people and groups involved in the event was important to help it grow and continue. The school district this year teamed up with Go Green Day efforts for its Recycling Extravaganza.
"We are trying to involve as many stakeholders in the community so that it really becomes a community owned effort," Panetta said. "It is a sustainable event that I want to be sustaining, so that there is just not one stakeholder group invested in it."
(Continued on Next Page)
Prev Next
Vote on this Story by clicking on the Icon