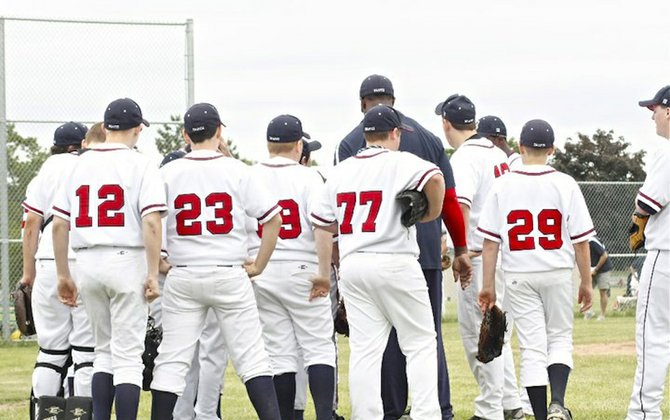 BETHLEHEM — Leaders of a youth baseball club in Bethlehem are blaming town officials of being uncooperative when it comes to dealing with maintenance issues at a town field, but department leaders counter they've been working on the issue for some time.
Steve Peterson, president of the Bethlehem Mickey Mantle-Braves Travel Baseball Club, went before the town board on Wednesday, July 24, to seek approval from the town for the club to do drainage work on Field No. 5 in Elm Avenue Park. He said the club was willing to pay for the entirety of the work, but wanted to sit down with town officials to see what they could contribute.
"We're not trying to be jerks," said Peterson in a later interview. "We just want to know if there is something on this list the town can handle for us."
The Bethlehem Braves are a year-round travel baseball team for those in the Bethlehem Central School District ages 13 to 18. The original club ran from 1987 to 2004 and was revived again in 2008.
According to Peterson, the club has been renting Field No. 5 since 2008, and during that time paid for extensive capital improvements. Originally, the club members had wanted to rent a field in South Bethlehem, but Peterson said the town offered them their current location because it was more central for residents
"The town helped us gut the field and put up new fence we bought, but they haven't helped us with anything else," claimed Peterson.
The club president said rain has been a problem for the organization from the beginning.
Because of the field's poor drainage, 42 of the 74 home games so far have been delayed because of the soggy field.
"Once we rent the field, we don't get any of that money back." he said.
(Continued on Next Page)
Prev Next
Vote on this Story by clicking on the Icon