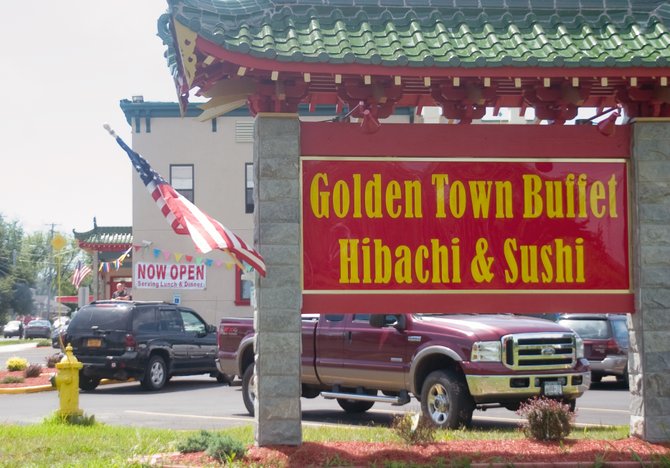 BETHLEHEM — The Bethlehem Police Department have arrested four employees of Golden Town Buffet Hibachi & Sushi in Glenmont after obtaining a search warrant for an investigation involving identify theft.
On Monday, Aug. 5, police executed the warrant at the restaurant on Route 9W. Police said the investigation found that the credit and debit card information of some customers had been compromised.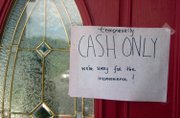 Police said Heng Li, 27, of Brooklyn, was allegedly found in possession of a credit card skimming device and a counterfeit Michigan license. Authorities are now trying to determine how much information can be found on the device.
Also arrested were Min Chen, 47, and Zhi Yun Lui, 39, who both listed the restaurant as their address, and Qiaimin Zheng, 18, who is listed as homeless. All three were allegedly found to have outstanding federal deportation warrants and turned over to federal agents from the Department of Homeland Security, Bureau of Immigration and Customs Enforcement for further action.
Detective Sgt. Adam Hornick said the investigation began after the department received numerous reports of unauthorized purchases on their bank statement for both Golden Town Buffet and other retail locations.
A Selkirk woman, who asked not to be identified, said she canceled her credit card after she noticed there were two unauthorized charges for $3 and $5 on the same day.
She was visiting the restaurant with her friends on Tuesday, Aug. 6, with all of them expressing they will continue visiting the business.
"We just feel that it is a shame for such a nice, new place to have a black mark," she said. "I still intended to frequent the restaurant and hope everything blows over."
She said the restaurant "needs to screen their help a little better" and she never noticed "anything suspicious" while eating at it.
Bethlehem police obtained a search warrant to look for evidence at the restaurant after speaking with other local law officials over the last several weeks about other complaints from residents in neighboring towns.
(Continued on Next Page)
Prev Next
Vote on this Story by clicking on the Icon