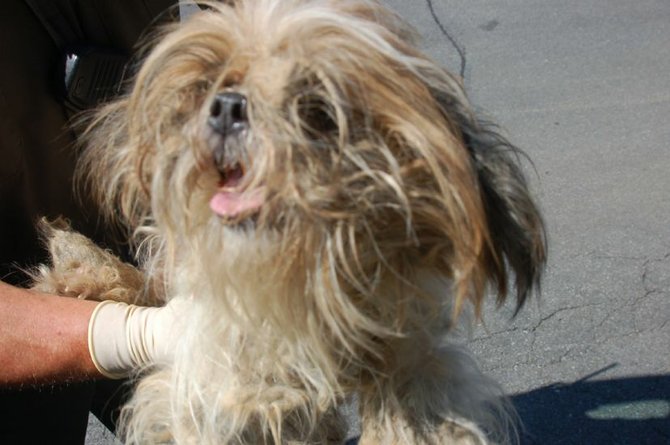 BETHLEHEM — Bethlehem Police have arrested three people in connection with an investigation into an abandoned dog found along Route 9W in Glenmont.
Police said a small Shih Tzu had been abandoned along Route 9W on Saturday, Aug. 3. A witness had allegedly seen a white male, between the ages of 25 to 35 years, drop off the dog just south of Wemple Road. He was said to be driving a blue Jeep Liberty. Police then asked the community for help finding the suspect and the dog's owners.
According to police, three Selkirk residents were eventually arrested after members of the community came forward with information about the investigation. Jennelle Houghtaling, 23, Joyce Mainville, 47, and Keith Whitten 24, were all charged with misdemeanor of animal cruelty and abandonment of an animal.
Police said the 3 to 5 year-old dog "was severely malnourished, and had several lacerations and lesions on its body." The Shih Tzu also had severe matting and had to be sedated at a local veterinary clinic so the hair could be removed.
Based on the investigation, police said Houghtaling, Mainville and Whitten were all allegedly involved in the dog's mistreatment and abandonment. They will appear in Bethlehem Town Court on Tuesday, Aug. 20 at 4 p.m.
Vote on this Story by clicking on the Icon