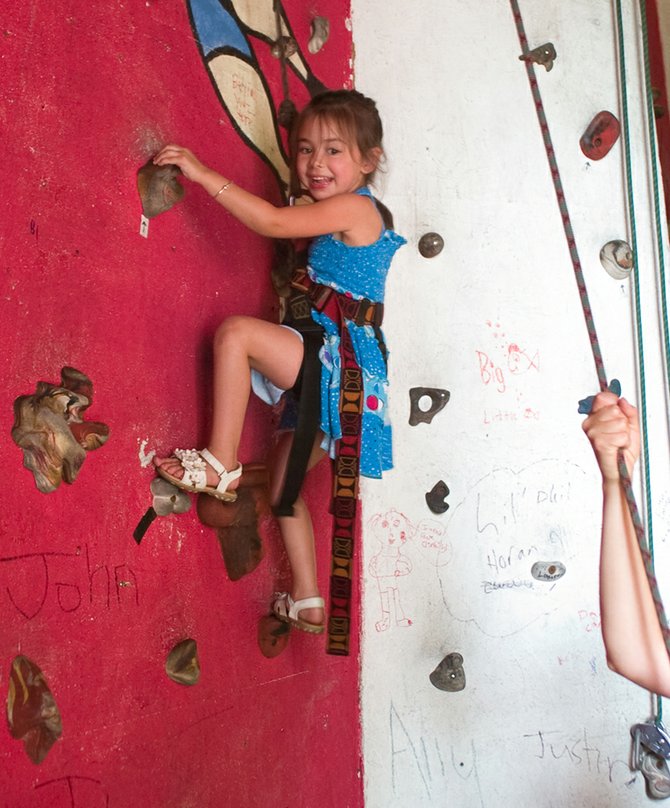 continued — He enjoys working at GRAB so he can teach kids and share his passion.
"It is really fun to work with the kids," he said. "They all seem to really enjoy climbing, so it is nice to see other people being exposed to climbing and getting into the sport."
Around 15 years ago Moore, with help from others, actually built the interior rock walls. The idea was spurred by outdoor climbers wanting somewhere to train during the off-season.
"I had been familiar with rock climbing," Moore said. "We had done some climbing a little bit and my family had done some."
As Moore and fellow workers were building the facility inside he said naming ideas kept bouncing around, but dubbing it GRAB for short seemed "perfect."
The town purchased the property from the Houck's, which had used the land as a dairy farm.
"It didn't harm the barn at all," Moore said. "It was an old dairy barn at one time that the cows were in."
Acquiring the land essentially expanded Tawasentha Park. There are trails located on the property along with the town's community gardens that residents can rent plots to grow produce.
"If you add this land, the Tawasentha land and the Western Turnpike Golf Course, which is all connected, it is probably 500 acres," Moore said.
Vote on this Story by clicking on the Icon