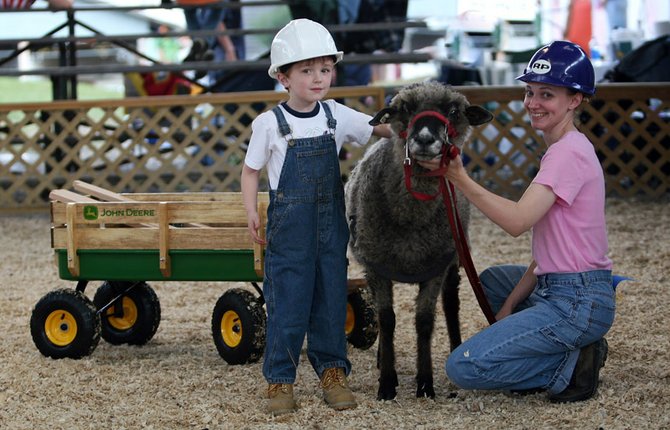 continued — There is a calmer side to the fair if you need a rest from zooming through the air or chowing down a bloomin' onion.
"Our hope is people will certainly enjoy the rides if they wish to, but our hope is people will go through the barns," Canaday said. "It just gives you a chance to experience something else you wouldn't see in your backyard."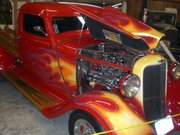 There are several museums at the fair, including the Antique Farm Machinery, Farm House, Carriage, School House, 1890's Village, Circus, and Auto: Past and Present. This year the Auto Museum is hosting Satan Cycles, a group that will build a motorcycle from start to finish during the fair.
"A lot of what we do is related to both history and agriculture," Canaday said. "We have a huge museum component here at the fairgrounds, and a lot of people have dedicated their volunteers hours to keep it going and share them."
Providing space for local 4-H exhibits and competitions is an important aspect to the fair. The event provides some people with their first look at farm animals.
"Part of what we do is to help people understand other animals," Canaday said.
There will be some exotic animals displayed, including a Giraffe Menagerie petting zoo and the "Two by Two Zoo" that lets people get up close to animals. The Utopia Percherons will be exhibiting their six-horse hitch of prize winning black geldings.
"If we don't do it, people won't see it," Canaday said. "It is a real underlying drive for us to have people understand what they are seeing … and at least they are exposed to it."
The Disc-Connected K9's World Championship Frisbee dogs will be jumping and the porky Hollywood racing pigs are returning by popular demand.
Plenty of contests that anyone can enter will be held, including photography, painting, drawing, floral arrangements, and fruits and vegetables. Some rather delicious competitions include Hershey's Anything Chocolate Challenge and Local Orchards Baked Goods contests. The Home Front Café's Father Larche's egg-flipping contest will allow people to win a free breakfast at the patriotic-themed Altamont restaurant.
Vote on this Story by clicking on the Icon