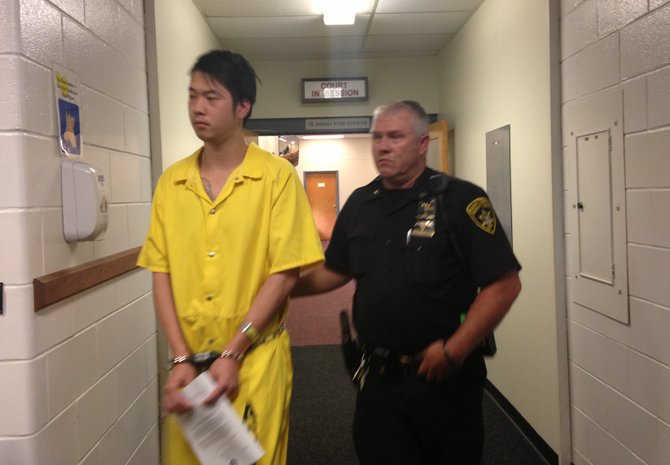 continued — A Selkirk woman, who asked not to be identified, said she canceled her credit card after she noticed there were two unauthorized charges for $3 and $5 on the same day.
She was visiting the restaurant with her friends on Tuesday, Aug. 6, and all of them said they would continue visiting the business.
"We just feel that it is a shame for such a nice, new place to have a black mark," she said. "I still intended to frequent the restaurant and hope everything blows over."
She said the restaurant "needs to screen their help a little better" and she never noticed "anything suspicious" while eating there.
Hornick said the skimmer used was not inserted into the restaurant's credit card machine, but was something Li could hold in his hand. Police are warning customers to not let their debit or credit cards out of their sight when dining out and to keep an eye on their bank statements.
Police said the owners of the restaurant are cooperating in the investigation. Golden Town Buffet, though it was only accepting cash for a time, has changed its checkout process.
Golden Town owner Linda Zheng said customers are now being asked to come to the front to pay their bills themselves, instead of handing their credit card or money to the wait staff at the end of their meal. She also said new hires will be better vetted. The restaurant obtains workers through a temp agency, Zheng said.
"I couldn't believe these kids would do those types of illegal things," Zheng said. "I thought everybody was supposed to work hard, to support their own family and own self in a proper, legal way."
Zheng said she was heartbroken about the incident and wanted to ensure customers they had no idea what was going on. However, she declined to be interviewed again after the town code citation was issued.
Vote on this Story by clicking on the Icon