ALBANY — An Albany man was sentenced to six months in the Albany County Correctional Facility for animal cruelty charges, District Attorney David Soares announced Tuesday, Aug. 13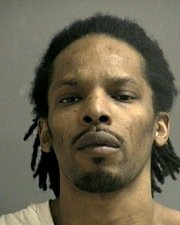 Anthony Walker, 31, left four pit bull dogs unattended in a trailer for an extended period of time without proper sustenance during Jan. 24 and 26 of this year. One of the dogs suffered serious physical injury. Additionally, between Sept. 7 and Sept. 8, 2012, Walker intentionally abandoned three pit bull puppies knowing they were all physically injured on railroad tracks in the area of North Pearl Street and Van Woert Street in the City of Albany.
Although both cases began with no leads nor information as to who abandoned the puppies on the railroad tracks, community support and tips helped the Albany Police Department track down and identify Walker, police said. A subsequent investigation by the Colonie Police Department also determined that Walker was responsible for leaving the puppies in the trailer.
On July 2, Walker pleaded guilty before the Honorable Peter A. Lynch in Albany County Court on Tuesday, Aug. 13, to one count of aggravated cruelty to animals, a felony. Walker will spend six months at the Albany County Correctional Facility, followed by five years of felony probation. A primary condition of the probation term is that Walker cannot posses or reside with animals.
Assistant District Attorney Chantelle Cleary of the Special Victims Unit handled the prosecution of this case.
Vote on this Story by clicking on the Icon