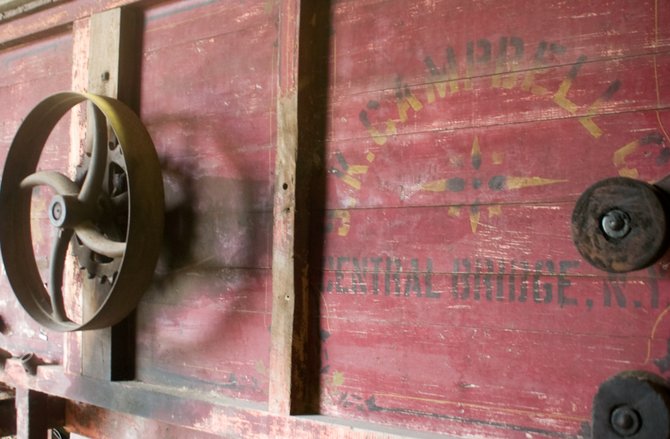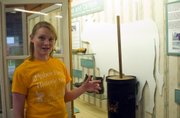 continued — Jenna Peterson, educator and assistant curator of the Schenectady County Historical Society, said, "You can't know where you are until you know where you've been."
Canaday said it's important to try and get people to visit some of the museums to get a sense of the past.
"If we can have folks just stop for a moment and reflect on where we have been, how we got here, it is a huge plus for us," she said.
Andy Tinning, an associate member of the fair, is an active volunteer who is more than willing to share his knowledge on the history of hulking farm equipment used to harvest hay or process corn.
Around three years ago, Tinning, of Altamont, became actively involved with the fair through the chance discovery of an old horse-drawn road grader, which was delivered to the Town of Guilderland Highway Department in 1887. The grader sat in the woods for around 50 years before he discovered it, he said.
This find led Tinning to restore the grader back to working order, and it has been featured in area parades and at the fair. Through restoring it, he has reconnected with the fair he visited as a boy.
"When I was little kid, about 10 years old, I slept in the pony barn all week," Tinning said.
At 67 years old, Tinning is considered the go-to person on anything related to historical information of items in the Antique Farm Equipment Museum.
"The whole museum is quite a show for what life was like for farms back at the turn of the century," Tinning said. "These items are becoming more and more rare and they are hard to find, and fewer and fewer of them are available. We also have some new equipment outside that we display … but not real new."
Vote on this Story by clicking on the Icon