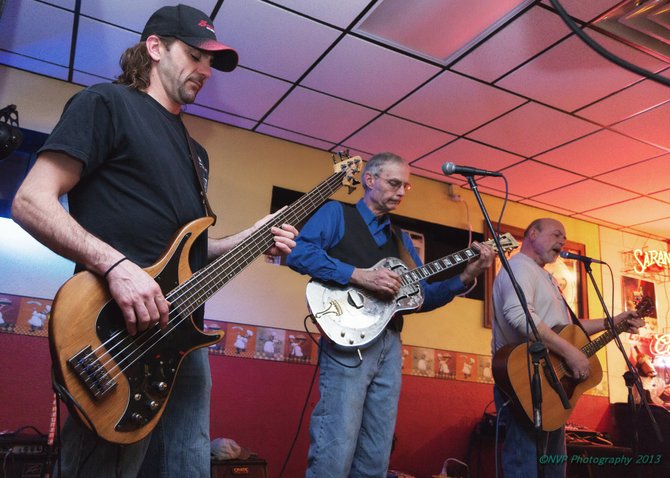 continued — "It is a learning experience every time I play and to some degree a test of wills as far as not being nervous playing in front of people," Mulkerne said, "but more than anything it is fun and I enjoy it when people like the music."
The band primarily plays older blues and country tunes, such as tunes by Bob Dylan, and Mulkerne said his playing style is similar to the fingerpicking of Hot Tuna, the iconic blues-roots band consisting of former Jefferson Airplane members.
He credits his music roots to "many positive experiences" during his youth, especially at the defunct Bethlehem Coffeehouse that he managed from 1973-74.
"From being connected to the coffeehouse I had a lot of exposure to different kinds of music," he said. "There was also other people in the area that were very active musicians and still are."
During high school, Mulkerne said Stanley Scott taught guitar for two years before the course was removed.
"A lot of good guitar players got started (through the class)," he said.
Even though Mulkerne has lived away from his hometown, he often drives down to see friends and family members living in the area. Most people probably won't know him for his music, he said, but he's hoping some old friends will show up for his concert.
"We are looking forward coming down and hope people will come out to hear us," he said.
Vote on this Story by clicking on the Icon