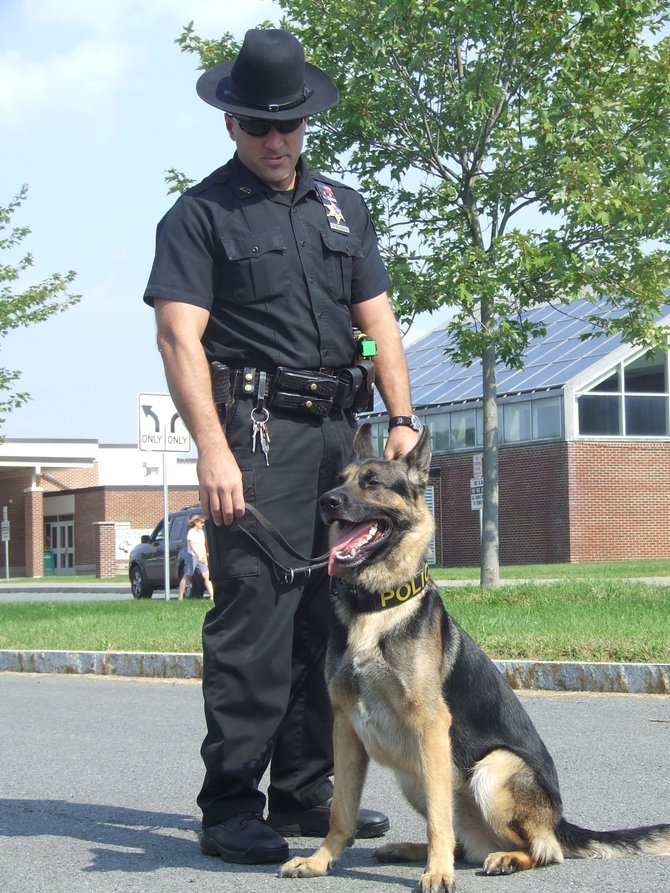 continued — The Sheriff's Office K-9 Unit has a second K-9 who is in the K-9 Police Academy completing a 20-week program. Once finished, another dog will be added to the academy.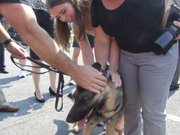 Albany County Sheriff Craig Apple reflected on the FBI dog that was killed in a shooting in Herkimer this spring.
"You pray to God nothing happens to the dog. These dogs risk their lives for the officer all the time," Apple said. "We're grateful Rachel took the initiative to raise the money. I think it's a great cause. I can't thank her enough for bringing it to the surface."
Apple said if they exceed the goal, they plan to help other K-9 Units in the area purchase vests for their dogs, if needed.
"It's really great. It'll be very well used, whether it's George and the other dog, or there's enough for other canines in the area," Strollo said.
About to enter her senior year at Bethlehem, Piccolino said she is interested in studying medicine in college, possibly taking a look at veterinarian studies. Right now, she enjoys her time with her lab, Tucker.
"There's the whole thing about if you have a dog, you live longer. I definitely believe that, because my dog is absolutely my best friend," Piccolino said.
The fundraiser is online at giveforward.com/fundraiser/stx2/protect-police-paws.
Vote on this Story by clicking on the Icon