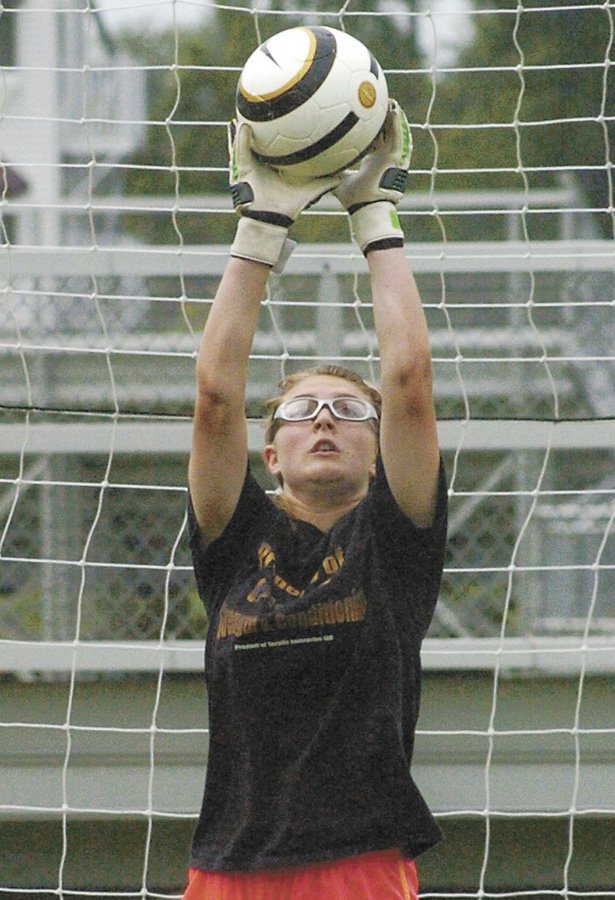 COLONIE — When you're trying to build a program from the ground up, success is measured in incremental steps.
For third-year Colonie girls soccer coach Nick Southworth, the success begins with getting the majority of his players to participate in the sport throughout the year.
"You look at programs like Shenende-howa and Niskayuna where all of their players are playing year round. That wasn't happening here," said Southworth. "Now, we're finally getting everyone involved."
The Lady Raiders had a 2-14-2 record last year, but that didn't tell the whole story. They battled several teams before coming up short, and they posted a first-round Section II Class AA playoff victory over Albany before losing to Niskayuna in the second round.
The biggest problem Colonie had last year was sustaining offensive pressure on its opponents. That's what Southworth is working on with his players as they enter the 2013 season.
"I think we've really been pushing the fundamentals and trying to control the tempo and control the ball more," said Southworth. "We want to get away from just kicking the ball down the field."
Southworth is targeting four players to be his leading scorers this season — junior Alexis Eddy, freshman Dev Baskerville and sophomores Kaleigh Fowler and Alicia Bushey.
"I'm pretty happy with where we're headed," said Southworth. "We definitely have some younger firepower this year, which I'm happy about."
Baskerville, Fowler and Bushey are among the 11 underclassmen on Southworth's roster this year. The other nine players are juniors and seniors.
"We're young again this year," said Southworth.
Junior goaltender Courtney Yule is being pushed for her starting job by fellow junior Amber Yarter, said South-worth. Yarter was the starter on Colonie's junior varsity team last year.
"They're both talented goaltenders," said Southworth.
Colonie begins its season Tuesday, Sept. 2, when it plays Suburban Council South Division rival Columbia.
"Our focus is on Columbia and no farther than that," said Southworth.
Vote on this Story by clicking on the Icon