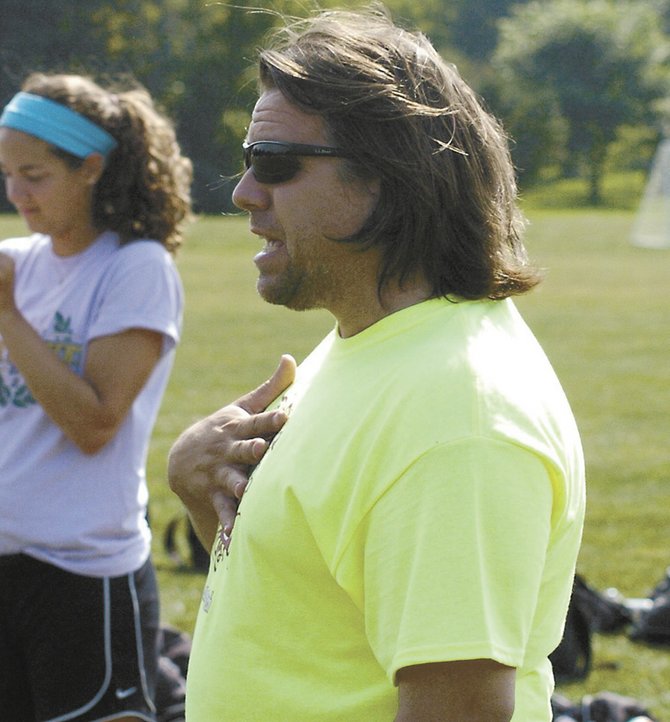 GUILDERLAND — Winning the Section II Class AA girls soccer title was a challenge for Guilderland. Repeating the feat will be another challenge.
The Lady Dutch defeated four-time defending champion Bethlehem 2-1 in last year's final for their first Sectional championship. That places the target on their backs entering the 2013 season.
"All I can do is try to prepare them like last year and hope the results come out as good as last year," said Guilderland coach Curtis Snyder.
The Lady Dutch graduated half of their starting lineup from last year's 16-4-1 team that reached the state semifinals after adding a regional title, but several players who saw significant playing time are returning.
"We're working hard," said Snyder, who is entering his third season coaching the girls varsity soccer team. "The girls want to fill the gaps left by the graduating seniors."
The biggest gap may be at goaltender, where Carli Weinberg and Taylor Dorado are vying to replace Jenna Cubello.
"I have a three-year senior (Weinberg) who was playing Jenna. She got in a bunch of games, so she's got experience," said Snyder. "And then, I've got a sophomore (Dorado) who played O.D.P. (Olympic development program) soccer. So between the two of them, I've got a lot of talent."
The offense will be led by three returning starters – Lauren Kogelmann, Rebecca Golderman and Emma Oliver. All three played key roles in last year's success, and Snyder said he expects them to be active up front again.
But in order to repeat as Sectional champions, Snyder said everyone has to work together.
"It's not the talent I'm worried about," said Snyder. "It's the teamwork and the bonding that I'm concerned about.
"I was a small part of (last year's title), and they were a small part of it. It all came together."
(Continued on Next Page)
Prev Next
Vote on this Story by clicking on the Icon