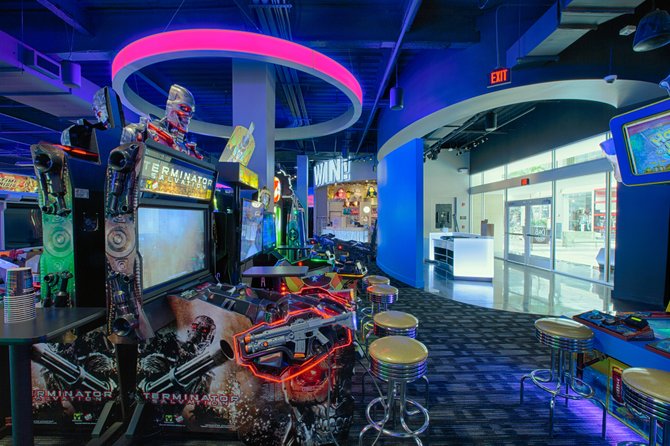 continued — There are also full-size versions of popular smartphone games, including Temple Run, Fruit Ninja and Cut the Rope, on screens much larger than you've seen it played.
The restaurant portion of the business also encourages people to get or refill a "power card" along with their meal. You'll get 25 percent more chips, which are loaded onto the card and used for all games, if purchased alongside your meal.
Fare includes Black Jack burgers, baked chicken and shrimp alfredo, bacon wrapped beef medallions with grilled shrimp, along with popular adult drinks including Snowcones, Walk the Plank and the Million Dollar Margarita. There are also a few deserts, which include hot sugared donut holes, bananas foster pie and Belgian chocolate fondue.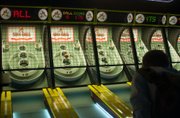 There are private rooms available at the location that can hold up to 65 people for corporate functions, birthday parties and other celebrations.
The founders of Dave & Buster's combined their neighboring establishments in Little Rock, Ark. A few years after hatching their idea, the duo opened their first location in Dallas, Texas, inside of a renovated 40,000-square-foot warehouse. The company's new goal is to open four new stores every year.
Don't be surprised if any clock you see in D&B is frozen at 5:15, because that's intentional. Maddy said the clocks show that time, because it was when people entered the first location and reminds staff how customers are the most important thing.
Vote on this Story by clicking on the Icon