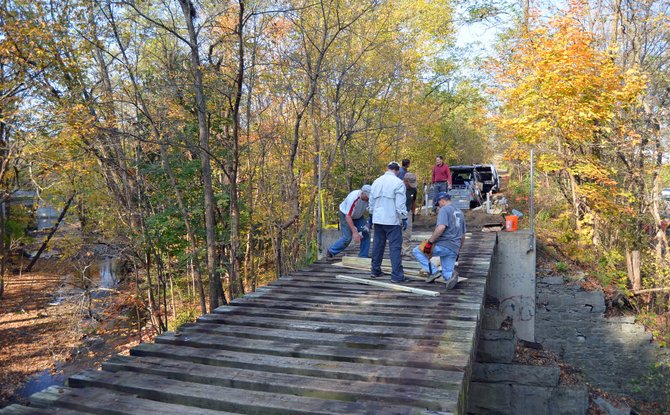 continued — King said certain improvements must be made before bicyclists are approved to use the trail, with some steep drop-offs being a primary concern.
Albany County has started engineering and design work for a portion of the trail stretching from the South Pearl Street in Albany to the underpass on Delaware Avenue. That section would be completed as a paved, shared-use path for pedestrians and bicyclists.
The county is receiving federal grant funding to pave that portion of the trail, and King said additional grants are being sought to pave the rest of the Rail Trail.
"People are already out there using it and saying good things about it," he said.
King said getting the Rail Trail to this point has taken "a lot of work" over more than 20 years. The Friends of the Rail Trail volunteer committee, which formed out of the Land Conservancy, has worked to promote the trail and continue progress.
"It has involved tremendous numbers of people and a lot of effort from a lot of people to keep that momentum moving," he said. "We have been working really at a very grassroots level of getting local folks that are concerned and dedicated to the project to channel their energy … instead of waiting for grants to come."
The completed trail will stretch nine miles from the City of Albany to the Village of Voorheesville and pass through the towns of Bethlehem and New Scotland.
The Mohawk Hudson Land Conservancy is looking for trail ambassadors for the new section in Voorheesville, which would be like the program in Bethlehem. For information or to sign up as an ambassador, contact the MHLC office at 436-6346 or email mhlc@mohawkhudson.org.
Vote on this Story by clicking on the Icon