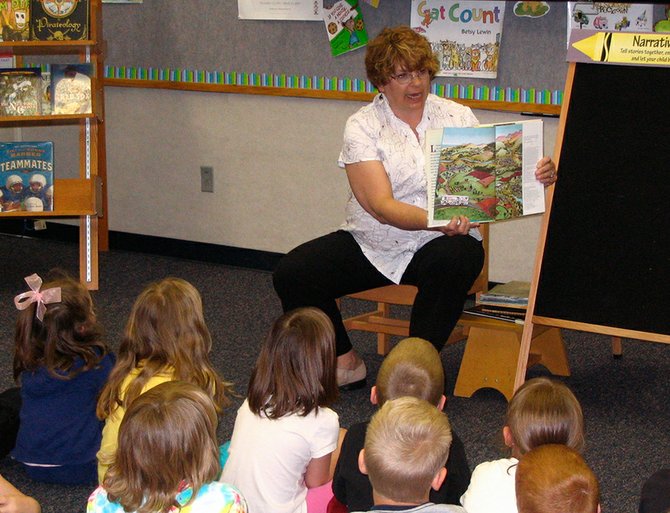 VOORHEESVILLE — Connecting with young readers of all ages is what attracted Joyce Laoisa to Voorheesville Public Library around 16 years ago. Although a library's role has changed over time, her mission to inspire children remained steadfast.
Laoisa started out at Bethlehem Public Library while studying for her master's degree. A larger library, though, usually assigns a children's librarian to a particular age range, and Laoisa was interested in working with all ages. She didn't have to look far to find the job she wanted.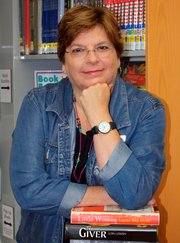 "At a big library, you have to choose to work with young children or teens, but at Voorheesville, I could do both," Laoisa said.
Gail Sacco, the director of Voorheesville Public Library who hired Laoisa to be director of Youth and Family Services, said she was perfect for the position.
"Joyce is very creative, and she has that gift of seeing the library through the eyes of the child," Sacco said. "There are people that work with kids that always see themselves as adults and the kids as kids, but it is a gift to be able to see somebody through their eyes. She does that with kids and … with kids of all ages."
Voorheesville library will hold a retirement party for Laoisa on Sunday, Dec. 8, from 3 to 5 p.m. in its community room. Anyone is welcome to attend, and there will be light refreshments and holiday cookies.
Mary Fellows, regional consultant for Youth Services of Upper Hudson Library System, said she is going to miss Laoisa as a colleague and praised her work with the community.
"She is very innovative in her work at Voorheesville Public Library," Fellows said. "She takes risks and tries new things. She connects very creatively with her community, and in doing all of these things, she is a role model for local librarians."
(Continued on Next Page)
Prev Next
Vote on this Story by clicking on the Icon