Heng Li, 27, of Brooklyn, was sentenced to 2-1/3 to 7 years in State Prison before Judge Stephen W. Herrick in Albany County Court Wednesday, Dec. 11.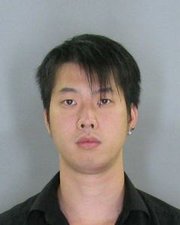 On Nov. 13, Li pleaded guilty to one count of criminal possession of a forged instrument and one count of scheme to defraud, both felonies.
The arrest stems from a search warrant executed Aug. 5 by the Bethlehem Police, United States Secret Service, United States Department of Homeland Security, New York State Police, and other local law enforcement agencies pursuant to an identity theft investigation at the Golden Town Buffet on Route 9W in the Town of Bethlehem.
Li, an employee of the buffet, had used a credit card skimmer device to obtain personal identification information of 39 credit card numbers. He also was in possession of a forged Michigan driver's license.
Li was under an active deportation order at the time of the search warrant execution, as were three other employees who were present at the restaurant at that time.
Financial Crimes Bureau Chief Daniel Lynch handled the prosecution of this case.
Vote on this Story by clicking on the Icon