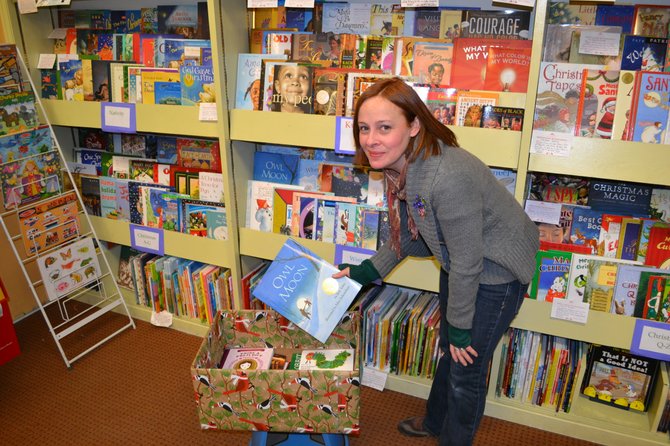 The Book House of Stuyvesant Plaza is helping New Books for New Homes get books to children.
For the third year in a row, Habitat for Humanity is partnering with the Book House to acquire books for the program, which runs from Dec. 4 through Jan. 4.
"It's a joint effort between Habitat for Humanity, the Albany City Area Reading Council and the Book House," said Rachel King, a manager at the Book House of Stuyvesant Plaza. "We have sort of a couple of different displays of suggestions, but anyone can just come in and pick out a favorite book and buy it, and they get 20 percent off."
The Book House makes some suggestions for people on what sort of books to choose, but Habitat for Humanity and the reading council take the books and organize them to best fit each home. The Book House donates the 20-percent discount customers receive for participating in the project to Habitat for Humanity.
"The reading council picks up the books and goes through them, and sort of put together packages for each home. Habitat for Humanity gives us the information like are there kids in the family, (and) how old are they. So that way, we can find books that are for a 2-year-old boy or an 11-year-old girl," said King.
In the first two years of the program, the Book House collected more than 800 books. This year's books are going to 10 families that are moving into homes being built by Habitat for Humanity in Albany's Sheridan Hollow neighborhood.
"800 books and 15 families later, we enter year three and a whole new group of children soon to call Sheridan Hollow their home,' said Michael Jacobson, Executive Director of Habitat for Humanity Capital District. "What can I say? When you connect the dots between home, health and learning, anything is possible."
(Continued on Next Page)
Prev Next
Vote on this Story by clicking on the Icon