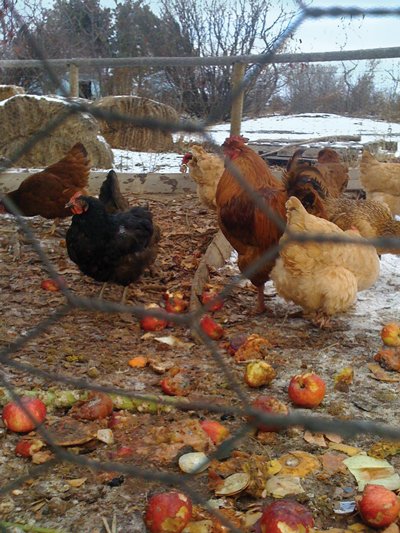 BETHLEHEM — A Delmar middle schooler will be able to raise chickens as pets after the Bethlehem Planning Board gave site plan approval for the project last week.
Luke Manley, 11, of 25 Parkway Drive, had sought permission from the town to raise two chickens as pets. Raising chickens is considered "agricultural use" and is permitted by the town's zoning board in residential areas, as long as site plan approval is obtained from the Planning Board.
The decision would not change the rules for keeping chickens within the town, but would allow the pets only to be kept by the applicant.
"I felt a lot of relief after (the Planning Board) approved it because I was scared for a while they would say no," said Manley, who got the idea to raise chickens after attending barn school at Indian Ladder Farms.
Andi Manley, Luke's mom, said she was unsure of the idea at first. Although Luke had been attending the school for several years and her husband, Harold, had been raised on a farm, she didn't think the town would allow them to keep chickens.
"He had been asking for two or three years, and last summer he really began to push it," she said. "I told him he would have to get approval from the town, and he just said, 'Who do I ask?'"
Luke then began riding his bike to and from Town Hall to get the appropriate paperwork and speak with officials from the Planning Department. He also got written letters of support from neighbors.
"I told him, in life, you have to work for the things you want,said Andi. "He put all this effort in and made it happen."
The Planning Board approved the proposal on Tuesday, Dec. 17, with some conditions. The chickens must remain in their coop or chicken run at all times, and they cannot become a nuisance to neighbors through noise or smell. The bedding material and manure must also be disposed of at a composting facility, with food and waste stored in containers to control odors and prevent pests.
(Continued on Next Page)
Prev Next
Vote on this Story by clicking on the Icon