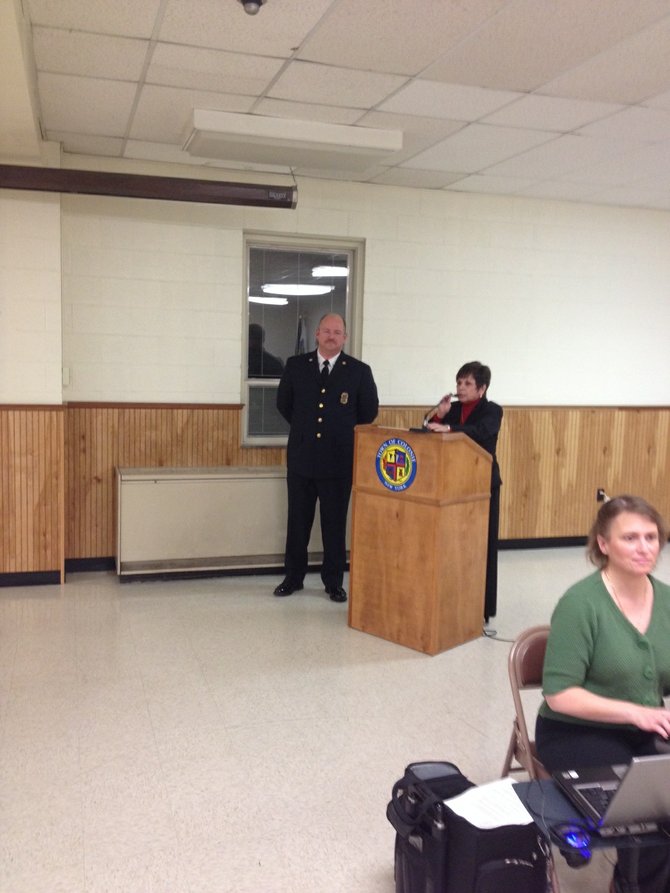 The end of year brought some changes in Colonie, with a new EMS chief being named and a board member stepping down after four years of service.
At the Colonie Town Board meeting Thursday, Dec. 19, Peter Berry was promoted to EMS chief. He had previously served as deputy chief.
"This is a very special night for EMS," said Supervisor Paula Mahan. "When I first came here, Peter and I began working together, and I began learning more and more about the department. Peter very graciously stepped into the position. He's been deputy for quite a while."
Mahan said Berry's qualifications and commitment to the department made him ideally suited to the new role.
"He really has shown that he is not only the best candidate for the job as chief, but he has shown so much commitment, so much dedication. He has gone above and beyond in every way," said Mahan.

Berry took the podium in his dress uniform to formally accept the job as chief.
"One of the things that I've really come to realize since I took over this position is that it's really difficult to move forward in your mission without your team behind you, and here in the town of Colonie we really have an incredible team," said Berry. "Not only my staff, that goes out every day and does the work that they do and produced so many positive comments and phone calls, but also to the other department heads and deputy department heads that I work so closely with. Without your support and assistance I couldn't do my job."
Also at the Dec. 19 meeting, town board member Daniel A. Hornick stepped down to focus on his career as a teacher for the Ballston Spa School District. In recognition of his service, Assemblyman Phillip P. Steck presented Hornick with a citation on behalf of the Assembly of the state of New York.
(Continued on Next Page)
Prev Next
Vote on this Story by clicking on the Icon