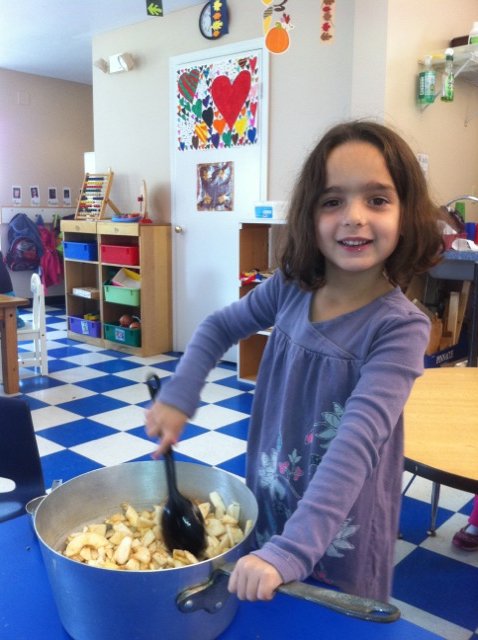 continued — Anyone who has ever had a relationship with the school is being asked to submit a recipe or two to contribute to the book. The school is looking for family favorites, old Delmar recipes or specialized recipes for those with dietary restrictions.
"We're also trying to get some history on the recipes for background purposes," said Fundraising Coordinator Heather Leveille. "We're looking for some recipes with stories so they can be put in an historical context."
Leveille said an Indian family who recently moved to the area submitted a number of recipes that included great stories. With so many new families making Bethlehem home, the thought is to include older, traditional recipes and transition into food from a "new Bethlehem."
The book will be separated into different sections for appetizers, entrees, deserts and sides, with another section for those tailored to special dietary restrictions.
The school is looking to collect 250 recipes and so far they have about half of that number. Recipes submitted range from apple crumb pie, monkey bread, spinach pesto and eggless cupcakes.
Those looking to submit recipes have until March 15 to do so. The book should then be printed and ready for sale by April. Fahnestock said the book could make a good Mother's Day gift. All of the money earned will go into the school's general fund.
"This sale is going to help us enormously," he said. "Most independent schools are increasing the level of fundraising they do given the current economic situation. Last year, we did a dinner theater. We might do something like that again, but we're trying to change things up so we're not holding a dozen bake sales each year."
The school is also looking for local businesses that might be willing to sell the book in their shops, along with asking parents to help out.
Recipes can be emailed to Fahnestock at dpodbcs@hotmail.com or mailed to 12 Fisher Boulevard, Slingerlands, NY 12159.
Vote on this Story by clicking on the Icon