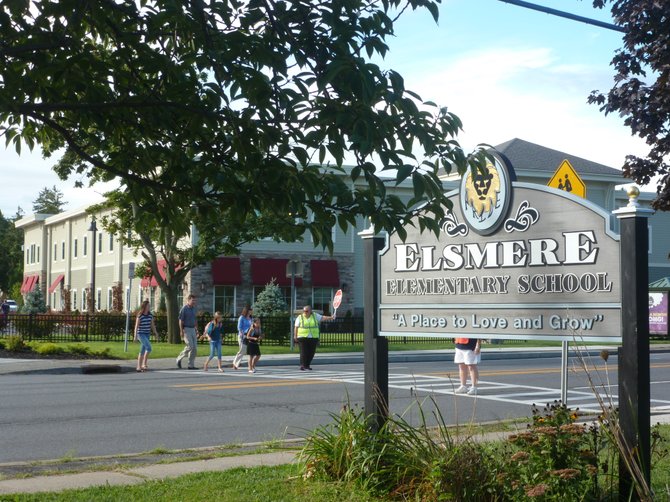 continued — Clarkson and some parents said better enforcement of the laws could help slow down drivers.
Root and Glastetter said the presence of a police officer does help, but they are sometimes ignored. The police force is also unable to continually keep an officer stationed at each crosswalk.
Corsi said police records show over the past five years, about 17 accidents have occured in the proximity of the Delaware crosswalk, none of them with personal injuries. Most destruction is property damage caused by vehicles rear-ending each other.
The police chief volunteered to have officers visit the schools to hold a program for students about safely walking to school. Members of the Bicycle and Pedestrian Committee also volunteered to pass out information to remind drivers and pedestrians about the rules of crosswalks.

The meeting ended with a decision to petition the state DOT to do a feasibility study to see what changes it recommends, if any. Any improvements, such as new signs or lighting, would then need to be paid for by the town once it receives permission to make the changes.
"This is going to take time, so we ask for your patience," Clarkson said.
Vote on this Story by clicking on the Icon