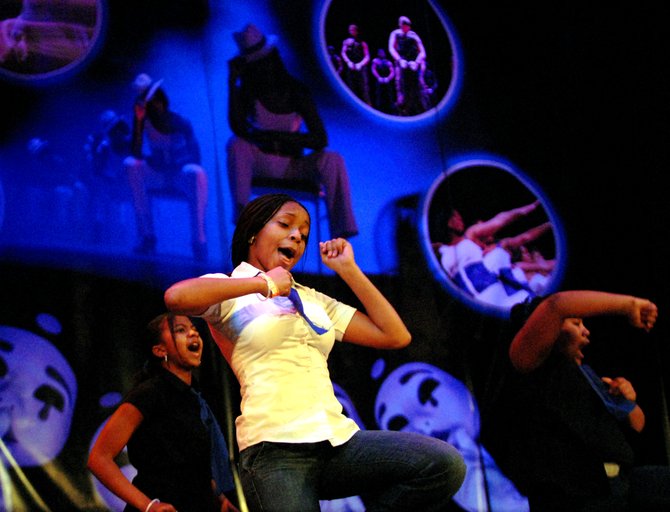 When Kevin Johnson decided to bring a step show to the Palace Theatre in 2005, it became a high-profile chance for area steppers to show off their talents. But the bar was raised when he incorporated an element of competition to the show.
"When we started it, it was simply an exhibition because the teams from this area were not accustomed to compete," said Johnson, of Johnson Communications.
Johnson, who produces step shows up and down the East Coast, said with the success of Albany's step show over the years, he felt it was time to transition the show from primarily an exhibition to a competition.
On Friday, Feb. 8, the Ninth Annual Black History Month Step Show will include everything from grade-school steppers to colleges such as UAlbany, Siena and The College of St. Rose and greek organizations.
"We have teams coming from the Hudson Valley area, the Poughkeepsie and Newburgh areas, Binghamton, Syracuse and as far away as Buffalo and New Jersey," Johnson said.
Johnson, who describes stepping as a cross between competitive cheerleading and African dance, said the event continues to grow each year. Very popular in the south, stepping is a form of dance in which the participant's entire body is used as an instrument. Rhythms and sounds are created with a mixture of stomps, claps, slaps and shouting.
Brandi Davis, who is part of the Zeta Phi Beta Sorority step team and coaches a grade-school step team at the Albany Community Charter School, said interest in step is growing, and more and more Capital District schools are jumping on board.
"In my school, it starts in second grade, but the kindergartners and first-graders can't wait until they get to second grade so they can be a part as well" she said.
Johnson estimated about 400 performers will take the stage on Friday. The teams can be large or small, with the largest team performing this year consisting of 89 participants.
(Continued on Next Page)
Prev Next
Vote on this Story by clicking on the Icon