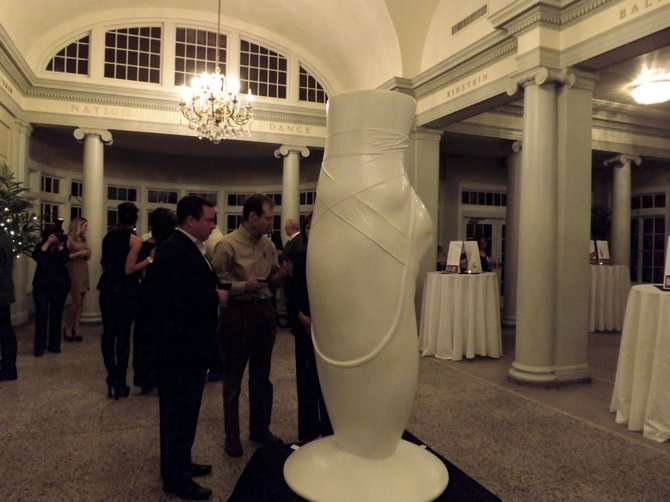 continued — "We are very excited with the incorporated element of the old hotel," said Funiciello. "It will pay homage to days gone by and the shoe will have a prominent place in front of the center."
Other artists had already received sponsors, some known and some unknown to them. Among the designs already sold include a concept by Judith Aratoli-Tully, whose "Adirondack Splendor" shoe was bought by Michelle Riggi, the museum board president.
In coming weeks, the board hopes all 24 artists will be paired with sponsors and installation sites will be selected throughout the city. Anyone interested in sponsoring a shoe can contact the museum offices at 584-2225 or info@dancemuseum.org.
A grand unveiling of the sculptures will be held at the National Museum of Dance on May 31. They will then be delivered to their permanent homes throughout Saratoga Springs.
Vote on this Story by clicking on the Icon