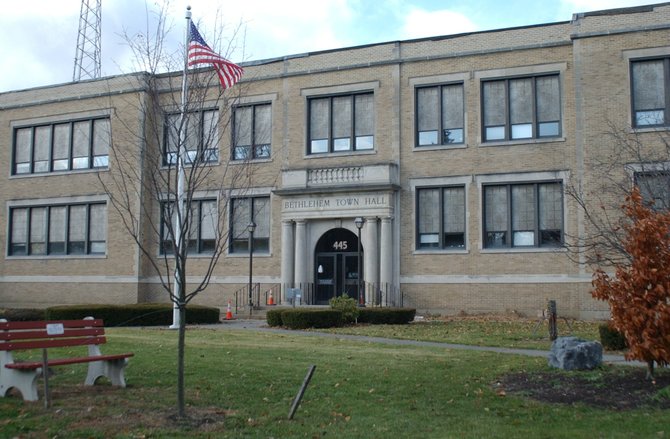 continued — "Our cemetery property is meant to be used for cemeteries and if it's undeveloped now, that doesn't mean it's always going to be undeveloped," said Touchette. "We can't really say if our area that's wooded now is going to be developed, but that can't be the buffer. If there's going to be a buffer it's got to be on the other side."
But the most common issue raised was a possible increase in traffic in the area. Some residents said it can take 20 minutes at high traffic times to make it across the intersection of Glenmont Road and Route 9W, and others said the road can be backed up for miles.
Andress said a traffic study estimated Legends Preserve would add 70 cars to the road. Some residents questioned how a development of 120 units, many of which would probably have multiple cars, would have such a slight impact.
Andress said a standard formula is used to determine the number of cars and impacts, but residents asked him to be realistic about the number and plan for more.
Planning Board members said concerns from the community would be taken into account before the project can move forward.
Vote on this Story by clicking on the Icon