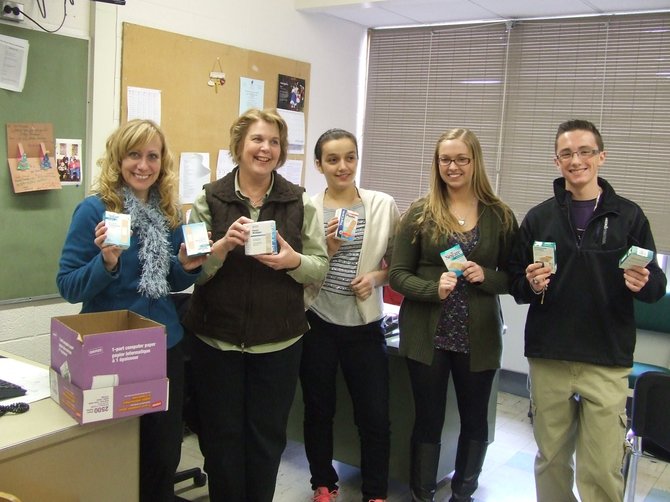 continued — "This year we face between a $7.5 and $8 million budget cut based on state aid loss," Buhner said. "We've been working out our budget since July to make baseline adjustments and still provide the programming that our parents would expect. We're an average-wealth district and we seem to have really taken the brunt of reduced state aid."
Buhner said while officials are cutting across the board, they are still trying to protect key initiatives, like AP offerings, early literacy programs and full-day kindergarten.
Last year, the first year schools budgeted under the state tax cap, South Colonie kept its tax increase within the limit. But holding the line of taxes comes with a price of its own, Buhner said.
"Each year, we are trying to cut the budget, reduce spending and try to adjust to the loss of state aid," Buhner said. "We also have used our fund balance over the last four years to keep the levy low … we can no longer use the fund balance because we don't have it. Our fund balance has reduced significantly to keep the levy low."
Buhner said initially the tax cap is not necessarily a bad idea, but pairing it with state aid loss provides a very difficult situation for schools.
"That's why you see schools around the state struggling," Buhner said. "They could do one or the other, but not both. And they did both."
As for the health office, Buhner said nurses are still getting the supplies they need, but the district is unable to order extra Band-Aids for teachers to have in their classrooms. Buhner said he thinks it is terrific Key Club members want to help out the school.
While Band-Aids are just a small step to help out, members and advisors of Key Club are nervous about the future of the school's finances.
"It's a little unsettling, not knowing what's going to happen," said Tami Sherry, co-advisor for Key Club and a foreign language teacher. "It's education everywhere. It's the future of education in our country."
South Colonie will hold several public forums prior to the public budget vote in May. The next forum will be on Wednesday, Feb. 27, at 7 p.m. at Veeder Elementary School.
Vote on this Story by clicking on the Icon