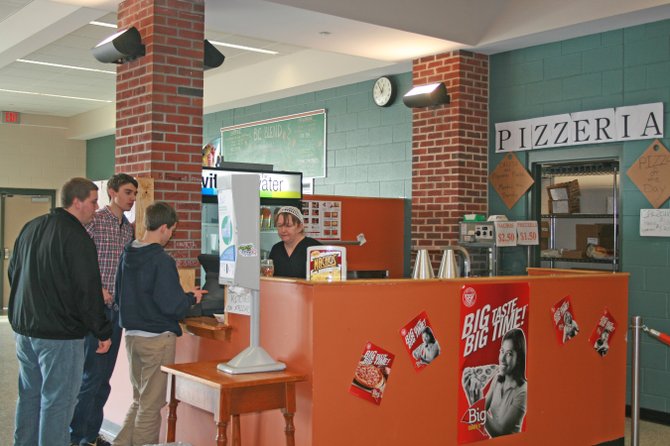 continued — Franchini said he is unsure of how the proposed regulation could affect the high school's cafe, or new pizza and sub shop.
"They always leave a little more room for the high school and that's what I'm betting on," he said.
According to BC Chief Business and Financial Officer Judith Kehoe, the district's $1 million food service program is on target to break even this school year.
BCSD receives 27 cents for every meal served per student from the federal government and 0.0023 cents from the state for every non-reduced meal sold. Breakfast costs $2 for all students and lunch costs $3 for elementary students and $3.25 for those in the middle and high schools. District officials said 3 to 4 percent of BC students qualify for free or reduced-price lunches.
The district ended its breakfast program at the elementary school levels at the beginning of the school year because of a lack of interest and to save money.
Franchini said the goal now is to get the word out to parents that school lunches are healthier than ever and to increase lunch participation so the district won't have to rely as much on a la carte sales, partially because lunches are partially reimbursed by the government and snack sales are not.
The food service department has also increased its efforts to inform students about the food served through posters and informational material, and employees are encouraging students to try new foods.

"You can't be self-sustaining if you can't attract the kids," Franchini said.
Vote on this Story by clicking on the Icon