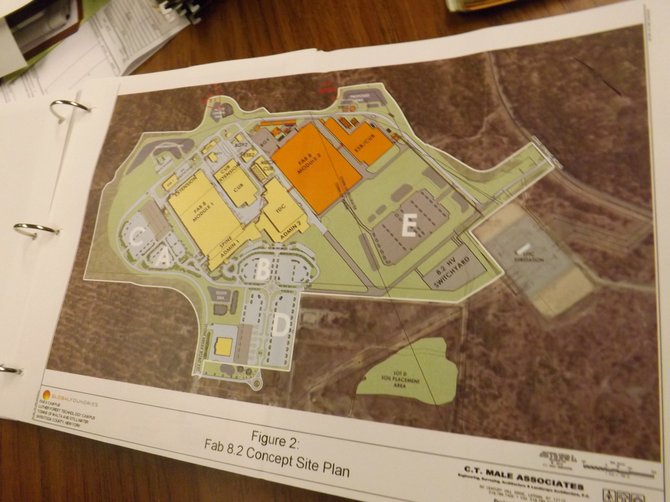 continued — Tozzi also said the larger building exceeds previous state environmental review regulations and the applicant is proposing mitigation in certain areas.
After the Feb. 12 meeting, a resolution to send the amended PDD to the Planning Board passed unanimously by the Malta Town Board, but the applicant will still need to go through the same process in Stillwater.
If the company does choose to build another plant, Tozzi said the project would require 24 months to construct and require about 2,500 construction jobs. A second fab would mean another 1,800 worker for GlobalFoundries, too.
"This is potentially a very exciting economic development for the region," said Tozzi. "This would mean a need for a lot more housing. There is a lot of land available in the Town of Malta."
Rep. Paul Tonko, whose district includes Malta, is also encouraged by the possible addition.
"This is proof positive that Saratoga County is the hotbed of real estate," he said. "The region will expand and high-tech, clean energy is the wave of the future. We are poised for great growth. This chip factory will add to that growth. It is a call for all of us to work together."
In addition to the possible second chip fab plant, GlobalFoundries will be starting work this spring on a $2 billion Technology Development Center where about 1,000 people will do research and development work.
Vote on this Story by clicking on the Icon