BETHLEHEM — Bethlehem Central School District and School's Out, Inc. are facing an uphill battle when it comes to finalizing the sale of 90 Adams Place.
On Wednesday, Feb. 20, school district officials went before the Bethlehem Zoning Board of Appeals to argue the need for a variance on which the transaction hinges. Terresa Bakner, a partner at the firm Whiteman, Osterman and Hanna, spoke on behalf of the district.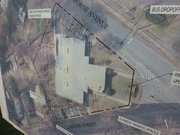 The area in question is zoned residential, but the building was built in the neighborhood before the town had a zoning statute. Bakner said since the property was always in use as either the town library or, since 1931, by the school district, it is understandable that the town has never made contingency plans in case ownership changed.
"The school district is not out there to make money like a commercial operation. What they have is a financial responsibility … to not waste school assets," Bakner said. "They are looking at this not to make a killing, but to make a reasonable return on investment on the fair market value of the property and to stop having on their rolls a property … which they are no longer using."
But to obtain a use variance, the district must prove a lack of return on investment, that the hardship to the property is unique, that the use variance would not alter the potential character of the neighborhood and the alleged hardship was not self-created.
The district had previously applied for an adaptive reuse interpretation, claiming that a variance would not be needed because the property would still be used for educational purposes. Town code enforcement said they believed the before and afterschool operations of School's Out would fall under a childcare facility and is not specifically an educational institution.
Finding buyer difficult
(Continued on Next Page)
Prev Next
Vote on this Story by clicking on the Icon