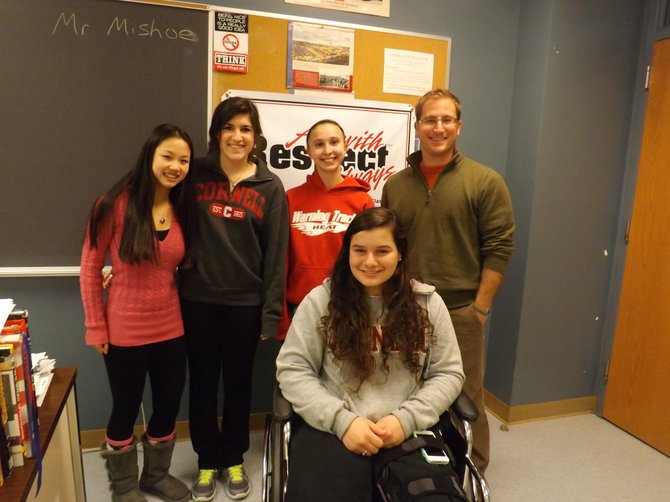 continued — The Music and Memory program is catching on nationwide, said Executive Director Dan Cohen.
"Music and Memory promotes the use of personalized music to improve the lives of people with a wide range of cognitive and physical conditions," Cohen said. "It is especially effective with Alzheimer's patients and those with dementia who get to a point where they no longer recognize family members and they no longer speak, but if they hear music from their youth, they will awaken."
Cohen is a master of social work by training but spent most of his life in technology companies. One day, he heard on the radio that iPods were being used in therapy sessions with good results.
I thought, why not try the same thing with people who are suffering from cognitive diseases?" Cohen said. "I wanted to bring music to nursing homes, but no one seemed to be using iPods."
He set up the first program at a nursing home on Long Island, and since then has trained 60 nursing homes in 21 states.
"I expect this to be adopted by every nursing home because the results are so overwhelmingly positive," Cohen said. "Everybody wins. Families love it. Nursing homes also love it because patients who use the iPods are more cooperative, attentive, engaged. Care becomes smoother, so it's also good for staff morale.
The Generation Outreach Club asked Cohen for guidance and he spoke to Wesley Nursing home and offered them support materials. He said he is proud of the initiative the students have shown by forming the club.
"Generation Outreach is really the first club geared to use the iPods to reach out to nursing homes," said Cohen. "This club will serve as a model to the schools in New York as well as the whole country. We know the program works, it works well with the youth and with Alzheimer's patients, and they are the first to formalize it."
The club hopes to organize fundraising events, perhaps a dance marathon to the music that will be played for nursing home patients. Members are also looking to the community for donations. Though any model of iPod will work, non-Apple MP3 players are not compatible with the music software. The club is also looking for donations of headphones (but no ear buds) and cash.
For more information, contact Tim O'Brien at t_obrien@saratogaschools.org or generationoutreach2012@gmail.com or 587-6690, ext. 3315.
For more on the Music and Memory program itself, visit musicandmemory.org.
Vote on this Story by clicking on the Icon