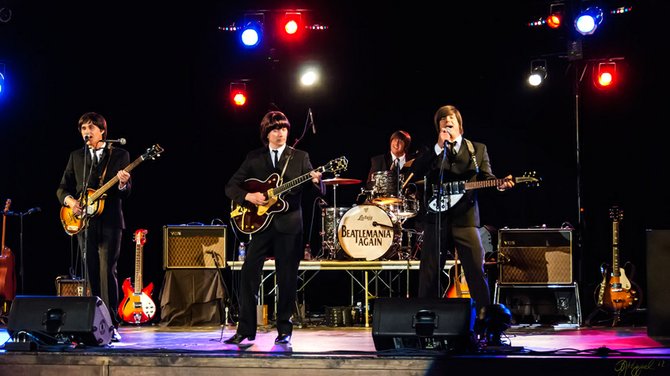 continued — Additional money is made by selling adds in the playbill and offering refreshments and snacks.
Voorheesville Elementary School Principal Tom Reardon, who is helping to coordinate the event, said the cafeteria staff will work to offer hot foods like hot dogs, nachos, pretzels and other snacks you might see offered at a stadium-like event.
The shows also provide a hands-on, educational experience for Voorheesville students. In classes and for community service, students will work the concession counters and put together all of the tickets, programs and promotional materials for shows.
"We have a lot of expertise in house that we haven't been utilizing," Reardon said. "If we are now able to come together and use our skills as a way to defray district costs, that's a really nice thing."
Other shows are being lined up for the spring, like a barbershop quartet symposium that will be open to the public. The district also wants to find local bands that might be willing to rent the space and split the proceeds of shows.
Reardon said any extra shows scheduled would be worked around district events like plays and concerts.
"Instead of being reactive, we wanted to be proactive," said Snyder. "We are in good shape, but there's not much more room fur us to cut."
Tickets for Beatlemania Again can be purchased by visiting the district's website at www.vcsdk12.org. Districts that would like to book a show with Don Bowers Productions can do so by calling 423-4092.
Vote on this Story by clicking on the Icon