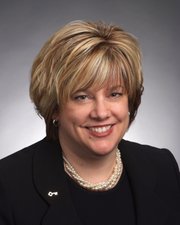 New York State — Think you're not wealthy enough for an estate? Think again. Even a child with a savings account has an estate.
Think you're estate isn't big enough to warrant an estate plan? Consider this: where do you want your possessions to go when you pass away? Do you want to provide for your family after your death? Leave a philanthropic legacy? Reduce taxes? Ease the transition of your business?
An estate is nothing more than possessions of value that can be transferred to another individual or entity upon death. So essentially everything you own—property, bank accounts, investments, business interests, retirement benefits, IRAs, insurance policies, fine art, collections, jewelry, clothing and other personal belongings—comprises your estate. An estate plan determines to whom and when the proceeds of your estate will be distributed in a way that maximizes the value of the estate by minimizing and reducing taxes, liability and other expenses.
One percent or 99 percent, estate planning is smart
Estate planning isn't just for the wealthy. It is just as important for a family with limited financial resources. After all, you work your whole life to acquire, develop and grow your estate. It only makes sense to take the time to ensure sure your property and belongings are distributed the way in which you choose.
Estate planning can also be an all-inclusive, tax-saving financial plan for the preservation of your assets when combined with savings, investments and retirement; the protection and continued operation of a business; the support and care of your children and much more.
Considerations when estate planning
When it comes to transferring property after death, there are four primary methods:
Will. A will is a written document that provides for the transfer of all property owned by the person signing it upon her/his death.
Living trust. A living trust is similar to a will, in that it assigns transfer of assets to a trustee upon death. Even though your estate is put into the trust, you can control your assets—even revoke them—during your lifetime.
Joint tenancy. Joint tenancy is when two or more people own a property together and the title or interest of the person that dies automatically gets transferred to the survivor(s).
Community property. Community property is when all earnings and assets acquired during a marriage belong to both spouses, regardless of who earned the income. Upon death of the spouse, the community property is split equally and the survivor gets his or her share outright. The deceased spouse's share of community property is handled through the will or living trust.
(Continued on Next Page)
Prev Next
Vote on this Story by clicking on the Icon