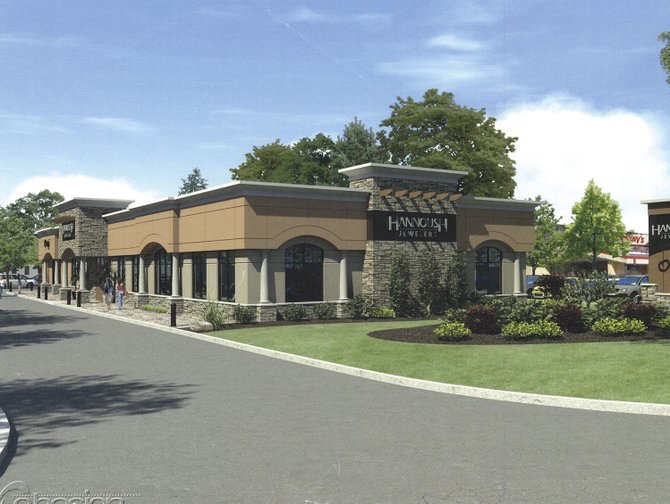 COLONIE — A new Colonie Chamber of Commerce award is recognizing not the shrewdest entrepreneur or the most community-minded mogul, but three businesses that enhance the beauty of the town.
The chamber's GREAT (Government Relations Economics and Transportation) Committee will be awarding Shaker Pointe at Carondelet, Hannoush Jewelers and Bowen & Parker Brothers Funeral Home in the 2012 Town of Colonie Community Beautification Achievement Awards at the Chamber's 25th annual dinner, Friday, Jan. 25, at The Century House in Latham.
Ideas for the awards came about this past fall when the new committee started looking at Colonie businesses that enhance the town's quality of life and contribute to the community's physical environment. The committee came up with three categories: New Construction, Redevelopment and Curb Appeal for projects that were completed within the past two years.
"One of the things the committee wanted to do was to recognize businesses in our area that are doing things the right way … beautifying the town," said President of the Colonie Chamber of Commerce Tom Nolte.
Applicants and nominees were submitted in November and the committee looked over roughly 30 different businesses. Nominees didn't have to be members of the chamber. Since it is the first year for the awards, Nolte said the chamber expects to receive more nominations in coming years.
"They were all great candidates and all looked good," Chairperson for the GREAT Committee Erika Choy said of the winners.
Shaker Pointe at Carondelet, at 14A Gurry Circle in Watervliet, received the New Construction Award for its independent living retirement community buildings.
"It really enhances the area that it's in," Nolte said.
Hannoush Jewelers, at 112 Wolf Road in Albany, was nominated for the Redevelopment Award. The new building tore down about 95 percent of a pre-existing restaurant, added 4,000 square feet to the building and a brand new parking lot and landscaping. Almost all of the work for Hannoush Jewelers was done by local contractors, including ABAR Construction.
(Continued on Next Page)
Prev Next
Vote on this Story by clicking on the Icon