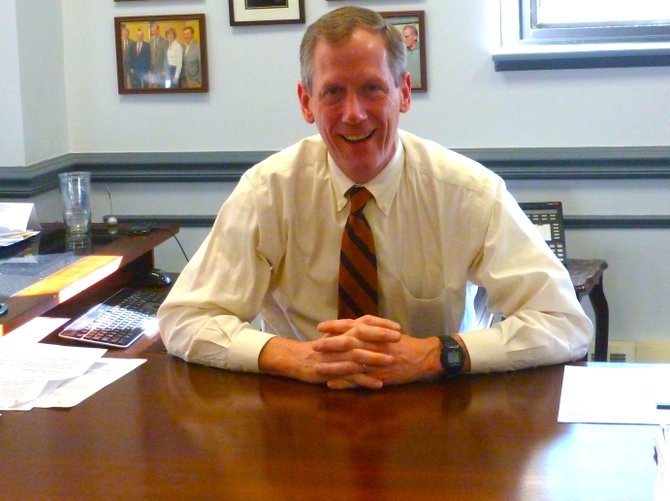 continued — "I think John addressed the issues which are important to members of the community by not filling positions and enacting a 2 percent budget cut. He should be commended for cuts," DiMaggio said. "I still think it's unfortunate we had to face an 8 percent (tax) increase, along with school and county taxes. The board could have recognized the need for further cuts and consolidations so property taxes didn't increase."
Clarkson is now looking to his second year in office. He plans to find a better balance between development and maintaining open space; make sure economic efforts and policy are aligned with that of the town's Industrial Development Agency; and tackle civic improvements.
"This community expects a certain level services, and we want to maintain those," said Clarkson.
The supervisor's State of the Town Address will be held on Thursday, Jan. 24 at 8 a.m. at Town Hall.
Vote on this Story by clicking on the Icon