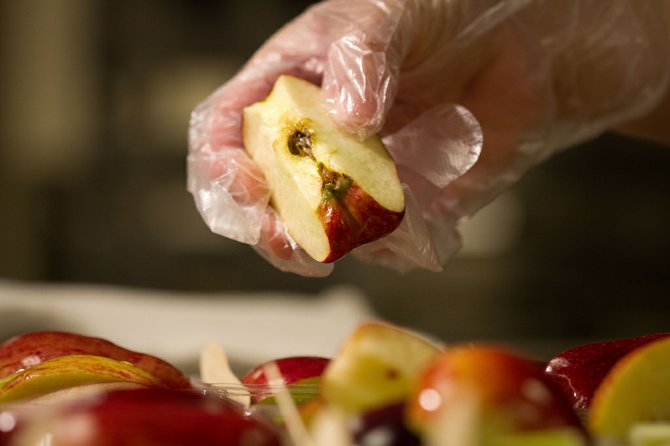 NISKAYUNA — New federal lunch guidelines will no longer rule cafeterias at the Niskayuna Central School District. Officials are looking to make the lunch program self-sustaining again after finding students have been throwing away more food, or not getting in line at all.
The Niskayuna Board of Education unanimously approved terminating the district's participation in the National School Lunch Program effective April 1. The district's lunch program is at a net operating loss of almost $70,500 from the start of this school year through December. At elementary schools, where lunch program participation is higher, only around 20 to 25 percent of students are purchasing lunch compared to 40 to 50 percent last year, according the district.
Document
Board member John Buhrmaster said the district's lunch program had provided "some great meals" that "wasn't junk" before the new guidelines came into play. He predicted students would welcome the change back.
"You are going to be heroes among a lot of kids," Buhrmaster said. "The program you had before was better than the one dictated by the federal government and the kids understood that, and they will be very appreciative."
The new federal guidelines put in place for this school year require schools to serve more fruits, vegetables, whole grains and fat-free milks. The amounts of sodium, trans fat and saturated fat allowed in foods were also reduced, and caloric limits were put in place based on the age and grade of students.
Food Service Director Suzanne Wixom said ironically, students are eating less healthy under the new restrictions compared to last year.
"They are calling out for some of the side dishes that we did last year," Wixom said. "A lot of them are not taking the fruits and vegetables now because it is being forced on them, and it is not the fruits and vegetables that they want that we were offering last year."
(Continued on Next Page)
Prev Next
Vote on this Story by clicking on the Icon