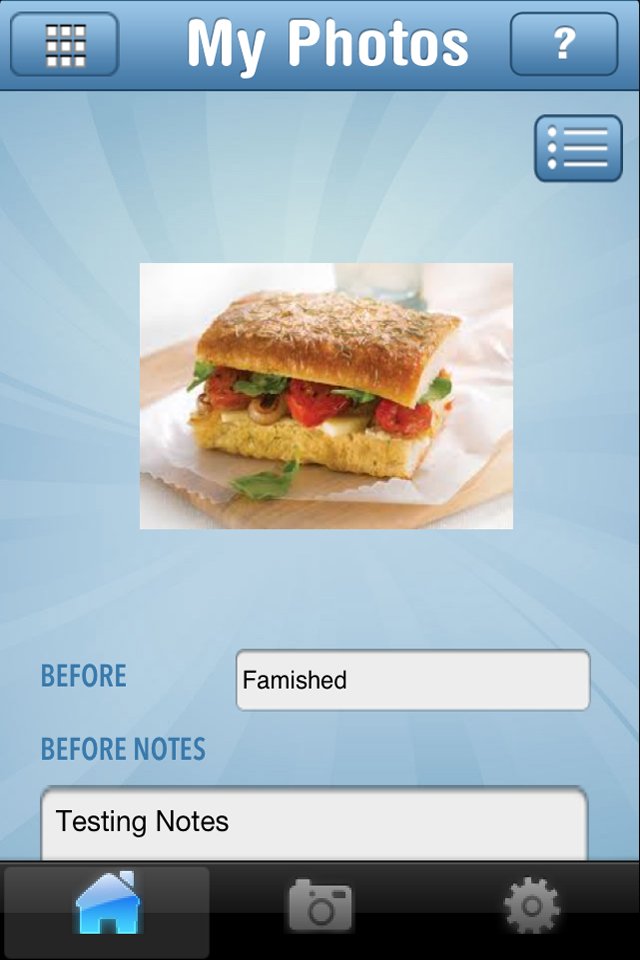 continued — The app also has a calorie counter and can keep track of weight loss.
Venter worked closely with developers to create the app. Because of the cost, she wasn't able to include everything she wanted, but she hopes it can eventually be developed further to link with Facebook in order to create virtual support groups.
Venter said HealthyME Living will have different effects of different people, but the hope is it will help people to recognize their unhealthy behaviors and modify them. Anyone can use the app, but Venter said it is especially helpful for busy moms.
Venter's friend, Alaina Laferriere of Watervliet, said she has been using it to help lose the extra baby weight she gained during her pregnancy after developing poor eating habits.
"I have to be accountable for what I'm eating now because I took a picture of it," she said. "I now notice myself making sure I eat appropriate amounts and I'm choosing better snacks than the pattern I was using before."
The app is $1.99 and is now only available on the iPhone. Venter hopes to eventually make it available on other smartphone platforms.
"I have a lot of ideas about how to make it more useful but anything added is more time and money for the developers," she said. "Hopefully for now, this can be used to inspire people to change."
Vote on this Story by clicking on the Icon