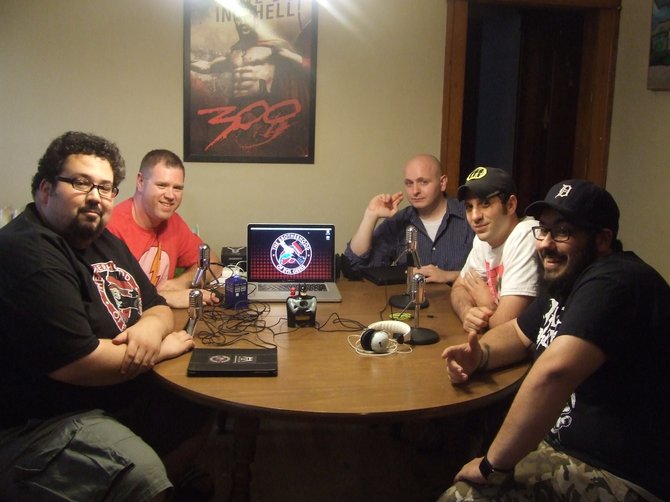 COLONIE — Like most startups, the breakthrough idea for "The Brotherhood of Evil Geeks" was a combination of ingenuity and luck.
The geek culture website bought 1,000 stickers and headed to the 2012 New York Comic Con, the largest pop culture convention on the East Coast. They decided to take photos of cosplayers, or people in costumes, hand them stickers and post the photos on the website.
It seemed like a simple way to drive traffic. But it really took off when, unbeknownst to the "geeks," they took a photo of Maxim model Susan Coffey dressed up in costume. They had no idea it would be the only photo taken of that model at the entire conference.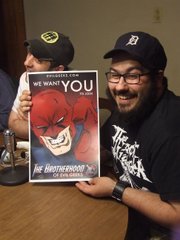 Coffey found the shot, uploaded it to her Facebook page along with the website's logo in the corner and, naturally, her more than 100,000 loyal followers visited the site.
At the start of the conference, "The Brotherhood of Evil Geeks" website had about 600 total page views. By the end of the weekend, they had more than 100,000.
"Since then it just keeps building and building and getting bigger and bigger," said Chris Martinez, one of the site's founders.
Now, www.evilgeeks.com is hitting its one-year anniversary and hosts hundreds of reviews, discussions and rants stemming from a small groups of friends' love of comic books, video games, TV shows, movies and even toys.
"If you're into the same kind of stuff like comics and video games, we're a complete one-stop reading place for you," Martinez said. "We are the total package."
The website's five main contributors are all Colonie Central High School alumni, spanning the classes of 1997 to 2003. They all met in school or thereafter through their passion for geek culture.
What started as just Martinez and co-founder Nick Paigo posting a few times a week has now turned into a steady stream of about 20 posts every week. Each writer has his own superhero-like pseudonym; Martinez is "C-Mart" and Paigo is known as "Big Evil." Other writers include Matt Gleason, or "Biff Tannen;" Tony Vassilakis, or "Arthur Harkness;" and Tom Stevens, known as "Martian Luthor Kang the 117th." Guest writer Eli Stavrinadis, or "Greekimus Prime," offers his insights from Long Island.
(Continued on Next Page)
Prev Next
Vote on this Story by clicking on the Icon