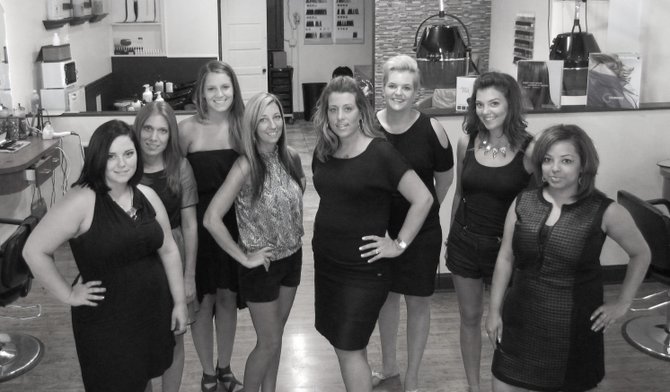 continued — B'yond Style does more than make sure its products are top of the line. It also participates in community activities.
"We love to be involved in our neighborhoods and communities," Kelley-Lorgrippo said. Her business has partnered with the Albany County Crime Victims and Sexual Violence Center, and Equinox, the main domestic violence organization in Albany, both of which are not for profit.
Recently, B'yond Style raised over $2,000 for Equinox by selling hair extensions. This was its second year participating.
Along with the trials Kelley-Logrippo has faced owning a women-run business, she said she is also learning how to balance her work and family, having recently had her second child only two weeks ago. But Kelley-Logrippo said she is enjoying every minute.
"I gave it my all," she said about her studio's startup eight years ago, "and it turned out pretty successful. I don't feel like I'm going to work."
For more information on B'yond Style Hair Studio, visit the studio website at byondstyle.com, or call 454-0050. Customers are welcome to stop by the studio, located at 573 New Scotland Ave., for 50 percent off their first visit.
Vote on this Story by clicking on the Icon