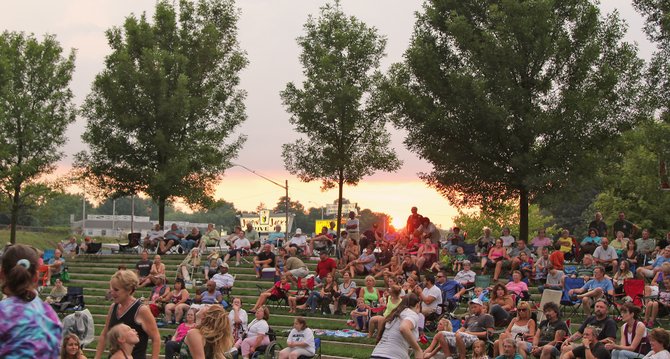 continued — "It's a fun environment. You can get a bite to eat at Jumpin' Jacks or bring your own coolers. There are a lot of children. Everyone is invited to dance on the dance floor. You see little kids all the way up to seniors get out and boogie," Janack said.
To this day, both Burrows and Janack said the goal continues to be safe family entertainment.
"Because we are free, early and local, I think we appeal to lots of families with young children and seniors," Burrows said. "We have a no alcohol and no smoking rules in the park, so it's a very attractive and safe place for people to bring children."
Burrows said they have resisted selling alcohol at the shows as other local concert venues abandon dry policies.
"They get some of their income from selling beer. We have always resisted that. We will make it up someplace else. It's not that kind of venue. I'm reading in the paper about one dead and people arrested at the Phish concert, that's not us," Burrows said.
Janack said community is what Freedom Park is all about.
"We welcome everyone to enjoy the free shows. Keep the bad language, alcohol and smoking at home – that's all," she said. "There isn't a lot of good stuff that's free anymore, but this is it," Burrows said.
Tonight's July 17 concert will feature the Audiostars at 7 p.m. On Saturday, July 20, Erin Harkes, a local singer and songwriter whose voice has been compared to that of Janis Joplin, will perform at 7 p.m.
For more information and a complete concert schedule, visit www.freedomparkscotia.com.
Vote on this Story by clicking on the Icon