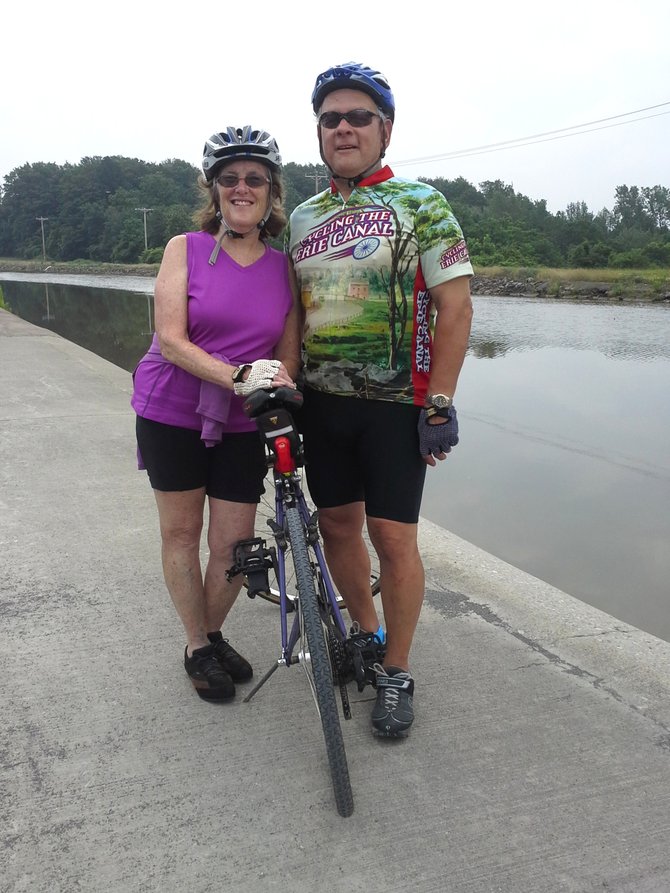 BETHLEHEM — Two candidates for Bethlehem supervisor swapped the campaign trail for the bike trail, as both found themselves traveling the path of the Erie Canal last week.
Democratic Supervisor John Clarkson and Republican hopeful Fred DiMaggio each participated in the Cycling the Erie Canal Bike Tour with their wives. The entire trip is 400 miles and follows the canal from Buffalo to Albany.
Clarkson said this trip was the third time he's done the bike tour. He did the trip two other times with each of his sons. This year his youngest son, David, went along for a second tour along with Clarkson's wife, Connie, and one of her fellow teachers from Slingerlands Elementary School.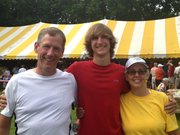 "That first trip in 2009 was really what got me into bike trips as a vacation idea," said Clarkson, who has always liked biking but started to take it more seriously after that trip. Last year, the Clarksons did the Bon Ton Roulet through the Finger Lakes region.
Clarkson said part of the reason his wife took the trip this year is because she will be teaching fourth grade, which includes a lesson on the Erie Canal. Not only was the trip good exercise, but it allowed her to brush up on interesting facts for her lesson. Throughout the tour, organizers plan stops at museums other historical sites.
DiMaggio said this year was the second Erie Canal bike tour for him and his wife, Shelia.
The couple worked as volunteers last year and this year, so they biked a modified version of the tour every other day. They biked a total of 190 miles, and on opposite days worked to ensure the safety of other riders and provide transportation to those who might need help.
Bikers cycled along the Canalway Trail over eight days, stopping each night in towns along the way. About 500 people participated, hailing from 48 states and four different countries.
(Continued on Next Page)
Prev Next
Vote on this Story by clicking on the Icon