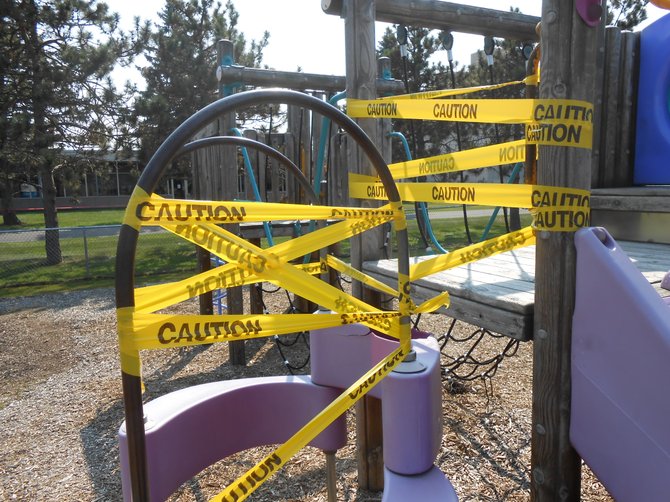 continued — "We want the kids to be able to get exercise and have fun," said Scharf. "Right now it is not a place to take kids and we felt the students wanted a new (playground)."
Scharf said the school's playground is nearly 20 years old and several pieces of the structure are no longer functional. The playground is now outdated and school officials are looking to replace the playground out of safety concerns.
"It was a good playground," said Scharf. "It served us well, but seen its day."
At times, some pieces of equipment has been roped off with caution tape to keep children away, while some parts of the playground are missing large pieces of plastic. Scharf also said the bottom of some slides now touch the ground, as do some ropes and chains that are meant for children to climb and balance on.
"The district has been good about trying to keep up with the repairs, but there are just too many and there is a cost," said Scharf.
There is also an issue with drainage, and some equipment is not up to code for children with disabilities.
"Glenmont's goal is to accommodate all children," said Scharf. "For instance, plans call for 'cocoon swings' for those with autism, swings for those in wheelchairs and play equipment to welcome every child."
To learn more or donate, visit glenmontplayground.com.
Vote on this Story by clicking on the Icon