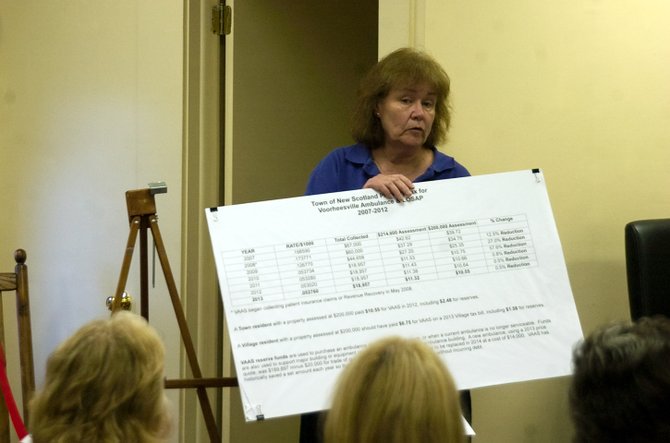 continued — Garrah's claims of a lack of communication during negotiations is the same claim made by village officials, who have said repeated attempts to set up a meeting or communicate in general failed.
The company only knew how negotiations were proceeding through reading local newspapers, according to Garrah, at least over the past few months.
Mayor Robert Conway previously said the village "really had no contact" with the company since March, with its contract expiring at the start of the year. He said the village tried to set up another meeting for several months without success, and the company had been intractable regarding the issue of reserve funding.
"We felt like we were dealing with an entity that didn't want to deal with us, and I think we felt we were being held hostage," Conway previously told The Spotlight. "I think it was very difficult for the board to go ahead and give them the money."
Terence Hannigan, an attorney representing the ambulance company, rebutted what he claimed were "reckless" and "blatantly false" statements made to the media.
Hannigan said the company did not "hold the board hostage," as Conway claimed.
"You objected to paying the money from the reserves, but at some point you relented on that and agreed to do it," he said. "It was your decision, but it was not a hostage taking situation. … You neglected to mention over the last 12 years the budget has been essentially static."
Village Trustee David Cardona previously said, as reported in The Spotlight, he was pleased to see the service's operating budget staying flat. Cardona did and still remains opposed to the reserve funding for the current year and next year unless the company's needs changed.
Garrah argued the reserve funding was needed and budgeted each year, so when expensive purchases are needed, such as new ambulance, the company has the funds on hand and doesn't require a large amount all at once. She said the service could not bond for purchases similar to a municipality's bonding process.
Vote on this Story by clicking on the Icon