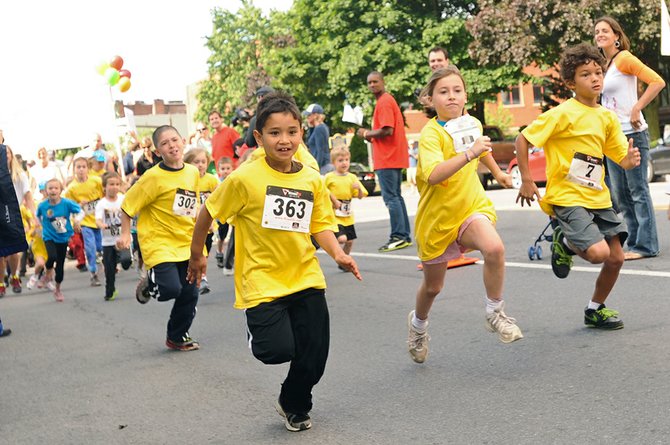 continued — Rachel Wheatley, special events manager at Saratoga Hospital, said the fun run has made an enormous difference in the quality of care for pediatric services at Saratoga Hospital.
"We don't have a pediatric unit, but we have pediatric patients that come through our door, and we want to make sure that we are prepared for any case that does come through that door," Wheatley said. "This event enables us to purchase tools and send our nurses to training in pediatric emergency care so that we can be as prepared as can possibly be."
Wheatley said since the Cantina Run the hospital has been able to get its nurses on a track to be certified in pediatric emergency care, and last year the hospital was able to purchase a pediatric simulation mannequin.
"It allows our nurses to be able to practice scenarios that they wouldn't normally be able to practice, so when that worst case scenario does happen they have already done it X number of times," Wheatley said. "It helps us be able to go above what we would purchase."
The money raised from this year's run will be used for ongoing training and education for the pediatric emergency staff.
The Cantina Kids Fun Run is for kids ages 3 to 12. Each child will choose a quarter-mile or one-mile course through downtown Saratoga Springs. All kids will receive a medal, T-shirt and water bottle, and the top three boys and top three girls on each course will receive trophies. Before and after the run, families can enjoy face painting, a bouncy bounce, healthy snacks and live music from 101.3 The Jockey.
Wheatley said the race is like no other she has seen.
"There are children who train for this," she said. "Seeing the determination on their face, they are laughing, crying, sweating. When they cross the finish line, you see their smile – they've worked so hard."
Vote on this Story by clicking on the Icon