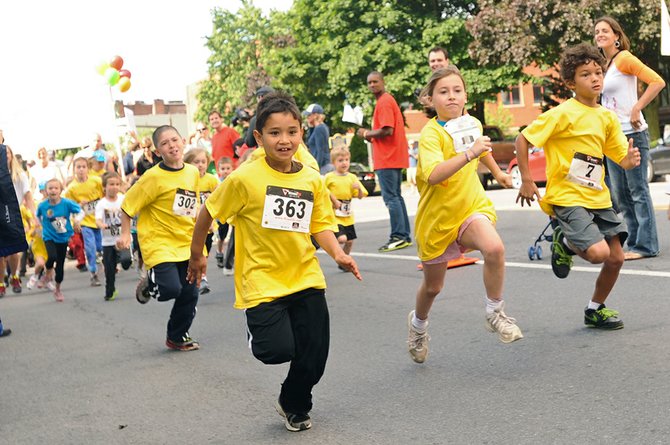 continued — Ames said sometimes she is asked, given her daughter's condition, why she didn't put together a run to support epilepsy rather than funding the local hospital.
"It's just that it's whatever part of the process affects you most, and for us it was that," she said. "If we didn't have this level of care in Saratoga, we couldn't live here."
Ames says she feels very fortunate to have Saratoga Hospital at the level it is today.
"It's the kind of thing you don't appreciate until you have no choice but to use it," Ames said. "We are very grateful for that and want to be a part of ensuring that it keeps improving."
The sixth annual Cantina Fun Run will take place on Sunday, June 2. Registration starts at 8 a.m. in the Saratogian parking lot at 20 Lake Ave., Saratoga Springs. The run begins at 9 a.m. Parents are welcome to run with their children and strollers are welcome. For information, call 583-8340 or visit www.saratogahospitalfoundation.org.
Vote on this Story by clicking on the Icon