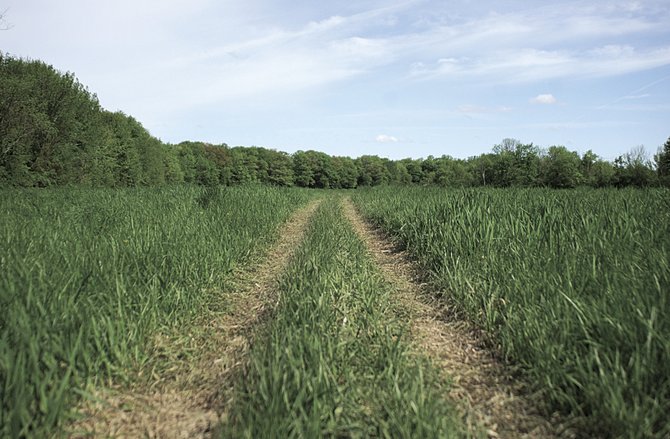 continued — National Grid presses charges against those found trespassing on its land, and Stella added anyone who witnesses trespassing is urged to call local law enforcement or National Grid.
Laws enforced, but lawmen don't go off road
It is difficult to put an exact measure on unauthorized off-roading activities for the simple fact it goes unnoticed or unreported so often. Those familiar with it can only acknowledge it happens with great frequency.
The Bethlehem Police Department recently arrested three individuals who were riding ATVs on Waldenmaier's property. All three were town residents and were ticketed for trespassing, which is a violation. They weren't directly apprehended by the police, though – Waldenmaier stopped the riders and detained them until police arrived.
"Luckily, they were cooperative," said Lt. Thomas Heffernan.
The Bethlehem Police Department does not have ATVs or snowmobile units in its arsenal, and even if those tools were available, finding officers to put into the field would be difficult, Heffernan said. The priority is generally to have police on the road, patrolling the town.
"It's very difficult for us; we just don't really have the resources to combat this issue," he said, adding the idea off-road police work might be given some immediacy once more of the county Rail Trail is officially opened to the public.
Waldenmaier said the Bethlehem police have been responsive to his complaints, but also acknowledged suburban law enforcement can only be expected to do so much.
"The cops are doing as much as they can. The bottom line is, the police do not have he capacity to catch these guys," he said. "They need the equipment to be able to chase them."
No solution in sight
Without a concerted (and likely expensive) police enforcement effort, a solution to the problem is elusive. Waldenmaier suggest it's a major one, though. He has been vocal in the past on town planning issues, including sitting on the town's Citizens Advisory Committee on Conservation, and to him, the trespassing on his land is a microcosm of bigger issues in a town where preservation of open space ranks high on the agendas of many policymakers.
Vote on this Story by clicking on the Icon