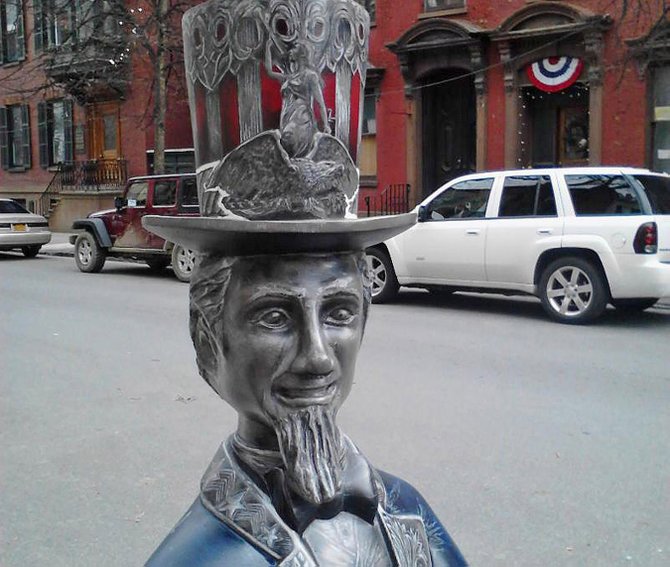 Draper said the museum would also provide a section explaining the process of how Samuel Wilson received recognition for the symbol of Uncle Sam.
"That day we will do a guided tour that lasts about an hour leaving from the farmer's market, walking around downtown and pointing out various locations that focus on his history," Draper said. "It's fun to see where his business ventures were and other places that he would have been in during his lifetime."
Draper said people usually find it fascinating when making the connection to certain key places in the community and Uncle Sam.
"A lot of people know there is a connection, but may not know the details or the fact that there really was a real person," said Draper.
The guided tour will begin at 10:30 a.m. on Saturday, June 8, and departs in front of the Arts Center at 265 River St. in Troy.
The exhibit will open at noon and go until 5 p.m. at the Rensselaer County Historical Society and Museum at 52 Second St. in Troy. At 3 p.m. there will be a free Red, White and Blue Ice Cream Social at the museum where the popular Uncle Sam impersonator Fred Polnisch will be set up for a meet and greet. A printed guide to the Uncle Sam statues will also be available in the museum.
For more information, call 272-7232 or visit www.rchsonline.org.
Vote on this Story by clicking on the Icon