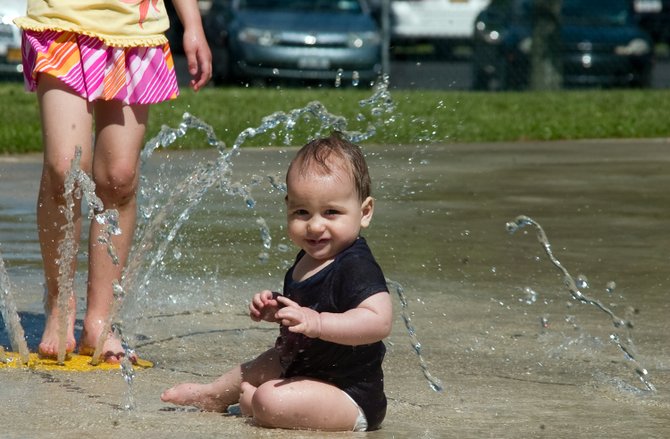 DELMAR — How do you celebrate a pool's birthday? With cake, of course!
There was a lot more than a slice of cake for those at the Elm Avenue Pool Complex's 40th birthday party, though. They were treated to a live band, a bouncy house and, of course, full use of the Town of Bethlehem's pool facilities.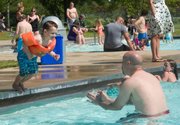 Summer was in full swing on Sunday, June 9, as people swam and belly flopped into one of three pools, while younger partygoers romped through the splash island. The pool, which had opened the previous day, was met with a break in the dreary weather and residents who had awaited its seasonal return.
"It being 40 years, we wanted to something a little more and extra than our normal summer activities, and what better than a birthday party?" said Jason Gallo, assistant administrator of the town Parks and Recreation Department. "We figured, let's really celebrate 40 years by having all these extra opportunities and a lot of them we tried to find ways where it is not a large cost."
The birthday celebration was not the end of the party. A busy schedule of events are planned at the pool, and the next event is a Hawaiian Theme Day on Friday, June 14, concluding with the annual Teen Luau for middle school students.
For four days, starting July 29, kids can get into the Halloween spirit early, because there are themed costume days encouraging them to come dressed up in their favorite costume. Treats will be handed out to costumed kids.
This year will also be the first Duck Pluck Fundraiser, which will see people purchasing a duck for $5. If it is picked from the pool, they'll win a prize that has been donated by a local business. Funds raised will go towards purchasing pool equipment and supplies.
(Continued on Next Page)
Prev Next
Vote on this Story by clicking on the Icon